I love hiking. So much, in fact, I decided to try backpacking a few years ago when I visited New Zealand. It was love at first step.
This year, I decided to kick it up a notch and try a thru-hike. But not just any thru-hike.. The John Muir Trail – One of the most beautiful hikes in the world! 220 miles covering the Eastern Sierra mountains in California and stretching from Yosemite Valley to the summit of Mount Whitney, the highest point in the contiguous US.
The trail was physically demanding and one of the most challenging things I have ever put my body through. I laughed, I cried and I learned so much about myself during those 24 days on trail.
Here are just a few things the John Muir Trail taught me.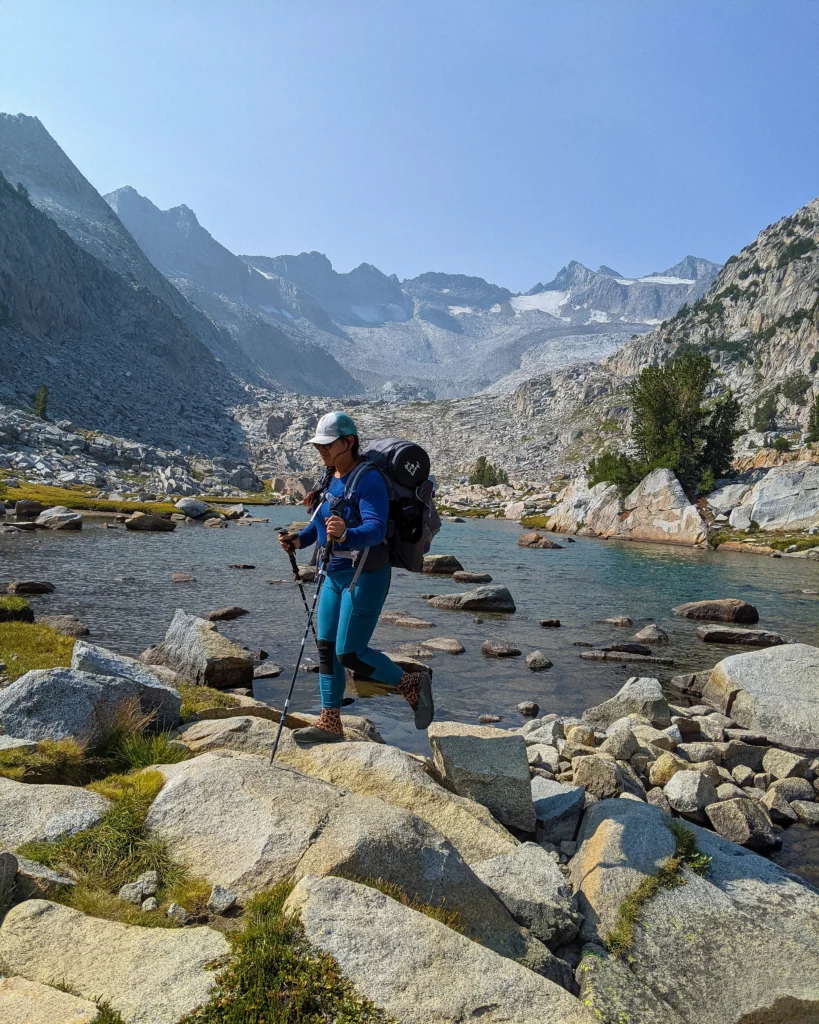 You don't need a lot to survive.
Backpacking means carrying everything you need to survive on your back. My pack weighed in at 30 pounds but I met a guy who was carrying less than 15 pounds!
The weight of your pack greatly depends on how comfortable you want to be on trail. For me, it's 30 pounds worth of comfort. I ended up using everything in my pack except my satellite communicator and rain poncho.
I met this girl who was carrying 48 pounds in her pack. She told me later that she didn't finish the JMT. I think investing in lighter gear is key for a thru-hike since you will be hiking hundreds of miles.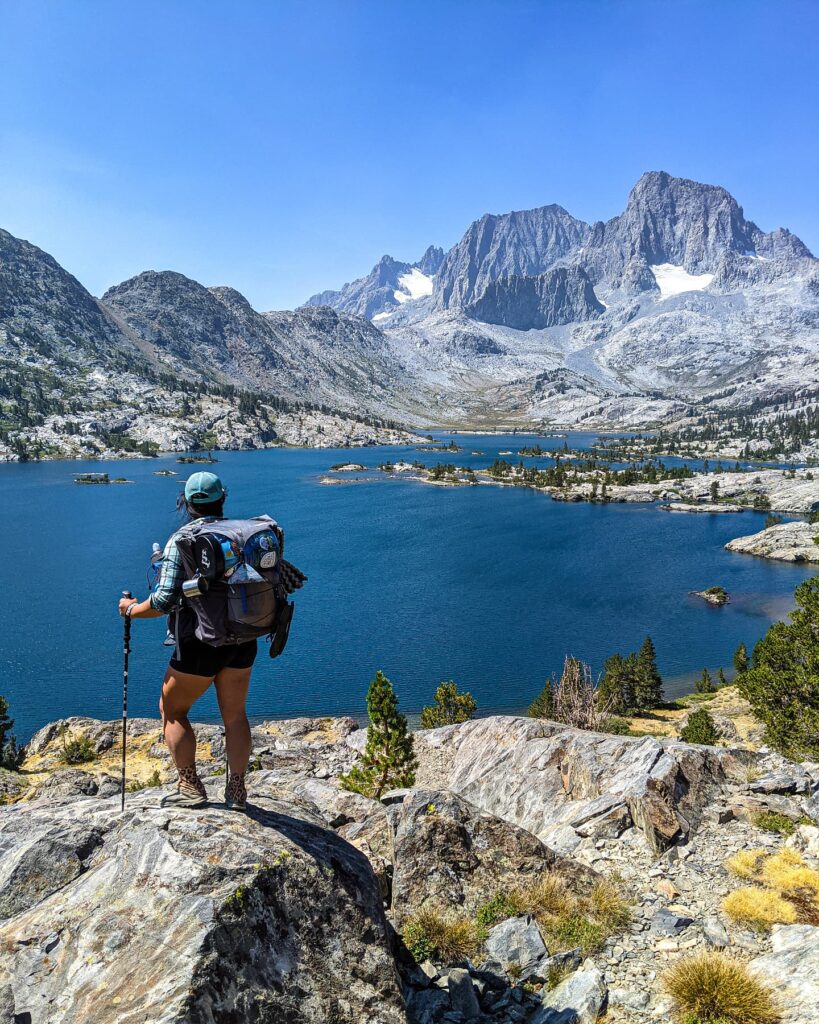 If you are mentally strong, you can do anything.
I consider myself to be both physically and mentally strong. The John Muir Trail was so challenging that if my mind was weak, I know there is no way I would have finished it.
There were a total of eleven mountain passes on the JMT. Each one getting progressively higher and more strenuous as I got closer to Mount Whitney. None of them were easy and it was always a challenge. But I knew I was going to finish no matter what!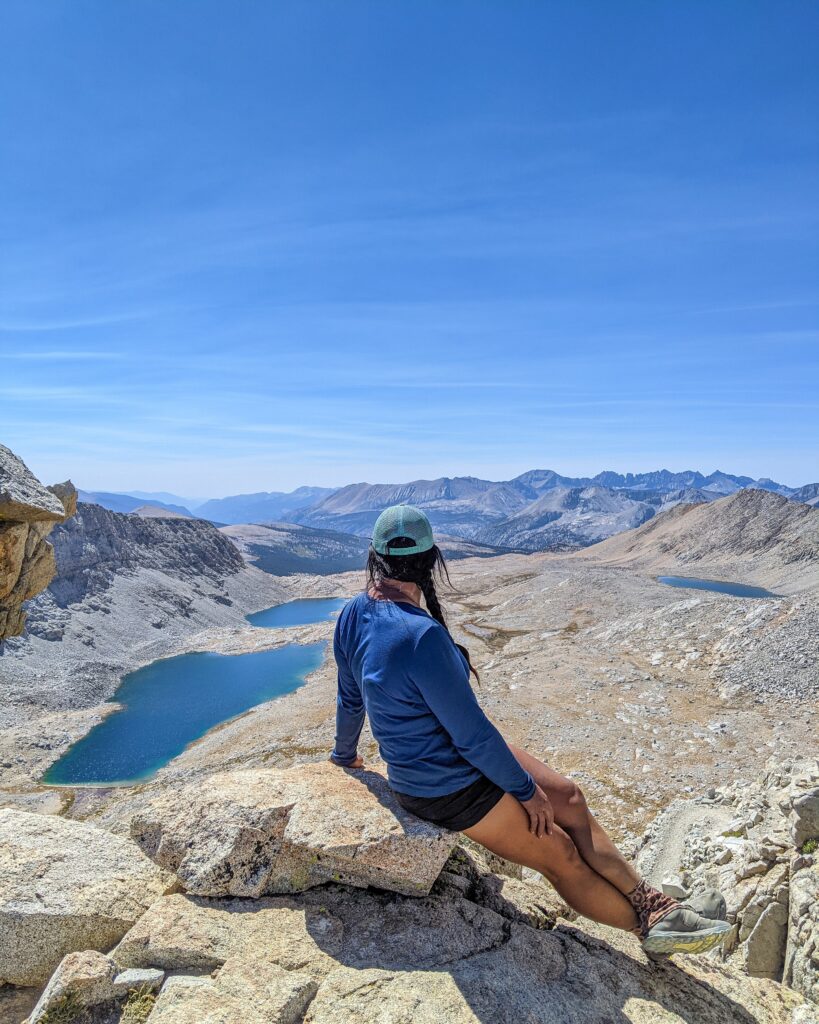 People are willing to help you if you really need it.
About two weeks into the JMT, there was a National Forest closure in California to prevent the spread of more wildfires. My last resupply was through the Inyo National Forest and while I would be able to exit to get my food, I might not be able to get back on the trail.
I decided to skip my last resupply and fast for two days to ensure I had enough food to last me until I had to summit Mount Whitney. I met some really incredible people on the trail who helped me out by giving me backcountry meals to ensure I finished the JMT.
I never asked for food. These total strangers just wanted to see me complete this Bucketlist dream because they knew how badly I wanted it. I will always remember how they helped me out when I needed it the most and will try to pay it forward.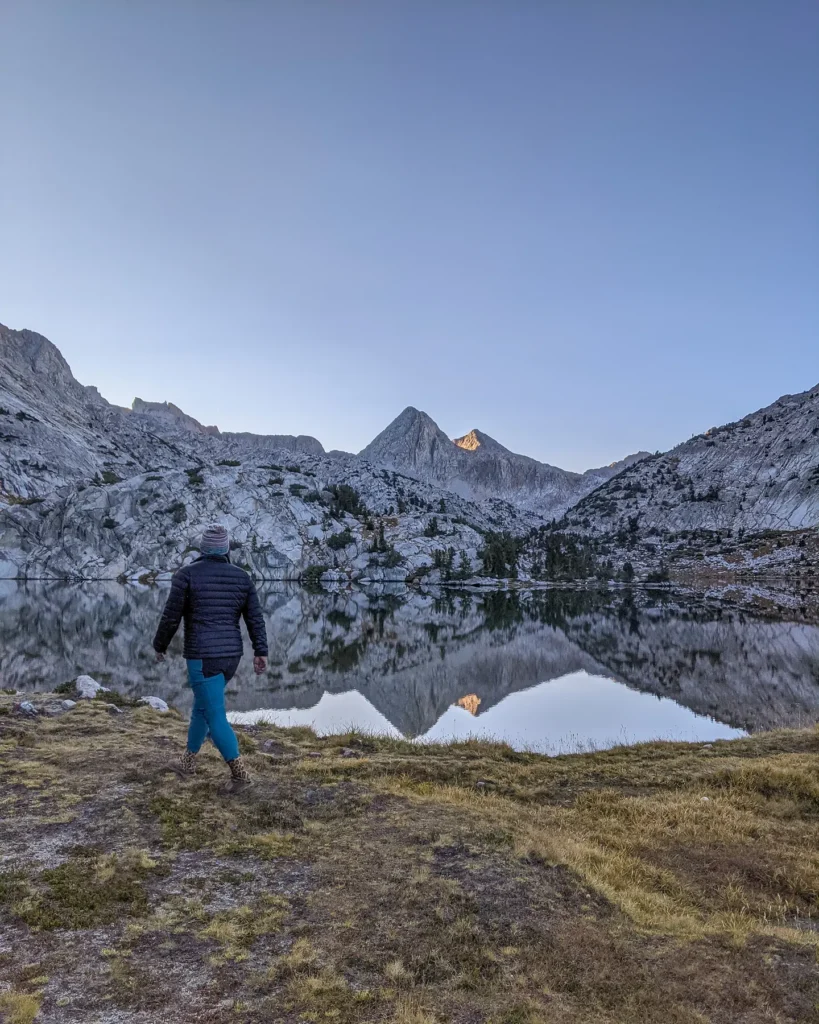 Slowing down can actually be a good thing.
I met so many people who were doing high mileage days and who later told me they wished they had more time to enjoy the trail. Some of them didn't even finish because the mileage they were doing was too much for their body to handle.
While I might not have been the fastest, I definitely took my time to enjoy every single lake and wildlife sighting. The JMT takes most people 21 days to finish. I completed it in 24 days with a couple nero (low mileage) days and a zero day. It made all the difference for me to have the best experience without having to rush through this once in a lifetime trail.
I met two women who were section hiking the PCT and only doing 5-8 mile days. They were so happy and loving every single day they were out in the backcountry. It really made me realize we should all slow down, in life and on the trail.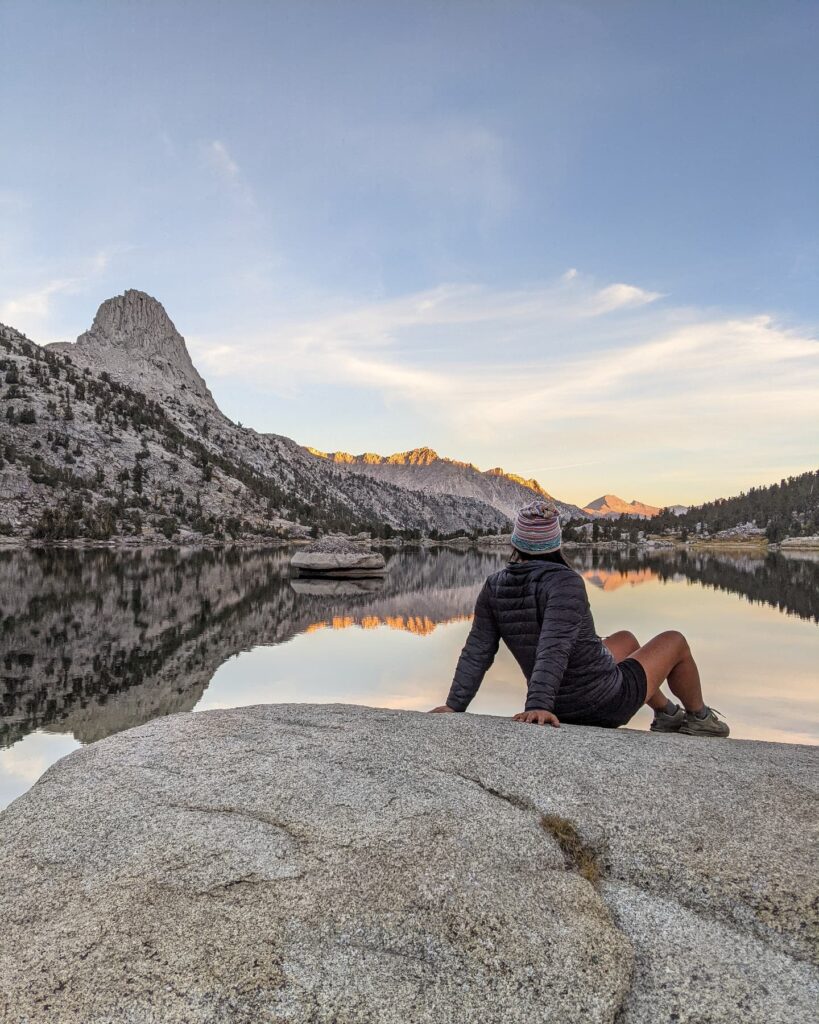 Alone does not mean lonely.
While I backpacked the John Muir Trail by myself, there were enough people on the trail for me to camp with others or alone. I hiked with other people at times but I preferred hiking by myself, going at my own pace and taking breaks whenever I wanted. It was a really great way for me to learn more about myself and what I am truly capable of.
I also met so many people on the trail who inspired me with their own stories and I enjoyed getting to know these new friends while we were kind of at our worst.
I have to admit it was hard, at times, because I didn't have anyone to push me or motivate me. I only had myself but at the end of the day, that is the only person I will ever have. I knew if I could hike the JMT solo, I could do anything!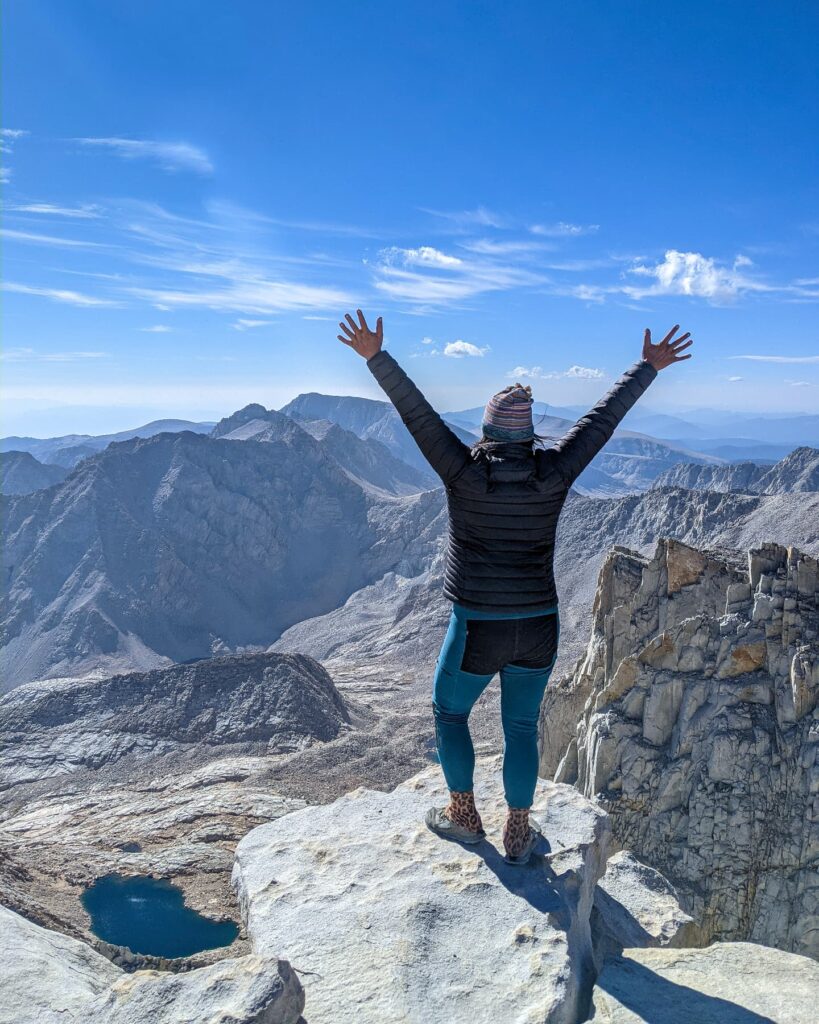 A thru-hike is not for everyone. It is challenging and will break you if you let it. The John Muir Trail was the hardest physical and mental thing I have done to date. I came away from it a better and more confident person with memories that I will remember for the rest of my life.