I have used so many different daypacks in the hopes of finding "The One". What I look for in a daypack is pockets and organization, comfort while wearing it, versatility and room for as much or as little stuff as I want to throw in it. That being said, I officially have a few daypacks I keep in my current rotation for different types of activities. If you are looking for a daypack for travel, hiking or backpacking check out my list!
Best Daypack Overall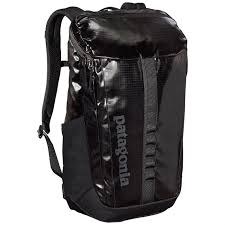 Patagonia Black Hole Pack 25L
Price $129 from Patagonia.com
I love this backpack because it's super durable and rugged. Plus, it holds so much stuff! I have the black colored pack but they have so many great colors you can choose from. There are two water bottle pockets on each side, a "hidden" front pocket, a quick grab top pocket, and a huge top loading bucket style main compartment with a laptop holder which can hold a laptop or a water bladder. One of my favorite things about the Patagonia Black Hole Pack is the chest strap to really secure it onto your back while you are scrambling up rocks! The new Black Hole line uses 100% recycled polyester ripstop which is amazing although I bought my pack before they started doing this.
I have used this pack for day hikes, brought it as a travel daypack and even used it on the four day Inca Trail in Peru! It has so much room, I was able to bring my sleeping bag, sleeping pad, sleeping bag liner, inflatable pillow, puffy jacket, rain jacket, extra clothing, battery pack, toiletries, water bladder and snacks. The Patagonia Black Hole Pack is the best for long or short hikes because you can bring ample amounts of food and water with lots of room to spare.
Patagonia is also a company with a great mission to save the planet by using recycled materials, Traceable Down and organic cotton. They also have a killer "Iron Clad Guarantee" policy where if their product doesn't live up to your expectations, you can get it repaired, replaced or a refund. I have actually had to exchange something twice and Patagonia stands by their products which is really refreshing to see these days.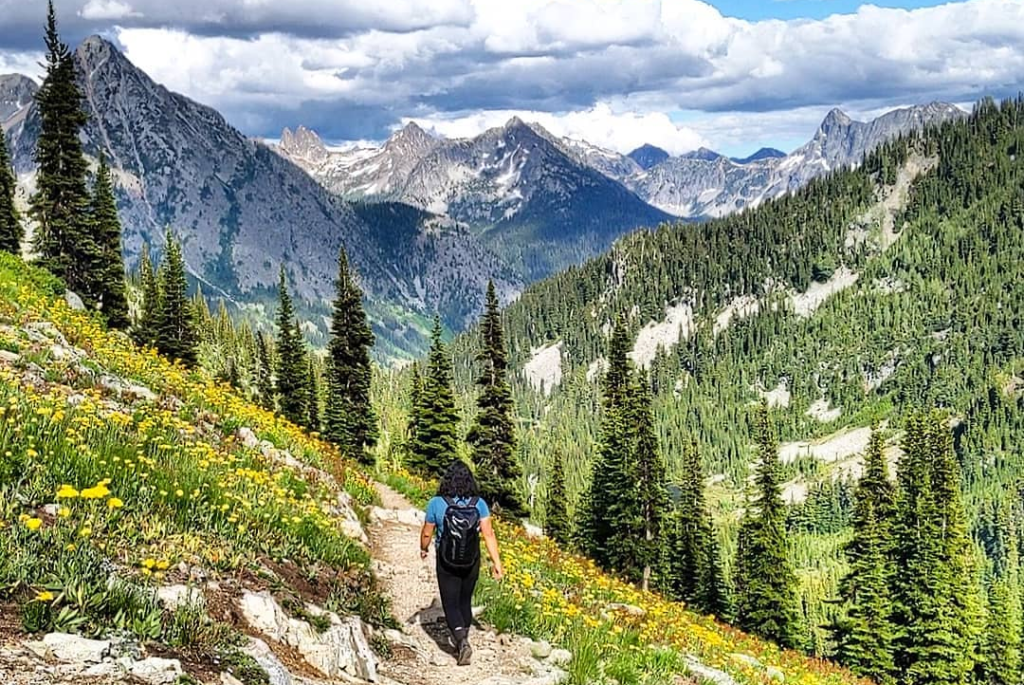 Best Daypack for Backcountry Adventures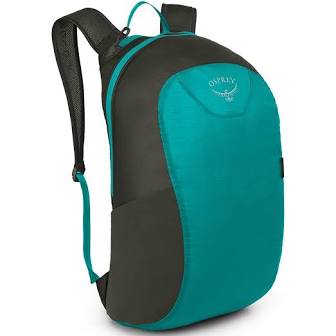 Osprey Ultralight Stuff Pack
Price $35 from Osprey.com
Whenever I go backpacking, I always bring a packable daypack for possible day hikes. I want this daypack to not only be lightweight but packable so it doesn't take up too much room. The Osprey Ultralight Stuff Pack is perfect for a day trip adventure weighing in at only 3.2 ounces, this little bag has all the features you want in a packable daypack. There is a water bottle pocket, quick grab top pocket and a large main compartment. It's also pretty roomy at 18L! I really appreciate the mesh shoulder straps which add a bit of comfort as well.
However, because it's ultralight also means it's ultra delicate. The 40D ripstop nylon material is slippery and while I haven't noticed any wear and tear yet, I am careful about where and when I set it down on the ground. This pack stuffs into the top pocket and ends up being about the size of a tennis ball.
A lot of outdoor companies have great warranties and Osprey is another company that stands by their products. I also use an Osprey 65L pack for backcountry adventures and it has held up remarkably well with no problems at all. Highly recommend this pack for day hikes in the backcountry!
Best Daypack for Traveling Abroad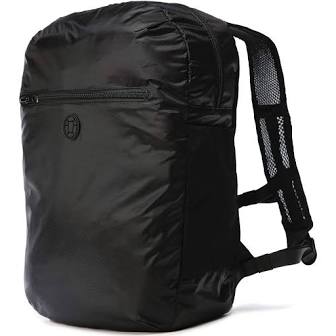 Tortuga Setout Packable Daypack
Price $39 from Tortuga.com
I have to be honest. I bought the Tortuga Setout 45L Backpack for traveling abroad and loved it so much I decided to buy this matching 19L daypack to use with it. It's very sleek and simple which I love because I don't want to stand out as a tourist when I'm halfway across the world. And it's packable so I can stuff it in it's pocket and throw it into my big backpack.
The Tortuga Setout Packable Daypack weighs only 8.5 ounces and has some pretty great features for a daypack. There are two water bottle pockets, a front pocket and roomy main compartment. What I love most about this daypack is the mesh back panel and shoulder straps which make it the most comfortable packable daypack I have ever used! I also love me a good chest strap and there is one on this pack. The 30D ripstop nylon material is the only downside as it's crinkly and noisy but that's really the only thing that bugs me.
Whenever you travel internationally, I highly recommend bringing a packable daypack to use during the day. No one wants to carry a heavy cumbersome backpack when they are out exploring. Leave that at your hostel and carry the essentials in a smaller pack. The Tortuga Setout Packable Daypack is a great option that looks good and filled with thoughtful features.
Best Ultralight Daypack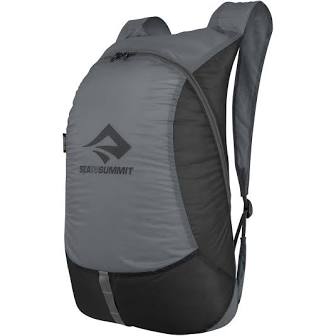 Sea to Summit Ultra-Sil Packable Daypack
Price $40 from Seatosummit.com
This is the lightest daypack on my list! I had this pack for awhile but gave it to my friend who never had anything to use when we went hiking. The Sea to Summit Ultra-Sil Packable Daypack packs down so small, it would be easy to lose. The Cordura fabric they use is not the most durable or waterproof but for only weighing 2.5 ounces and it's packed size, I'm not complaining.
The biggest qualm I have about this daypack is that it only has one main 20L compartment. And I need more pockets than that.. Things tend to get lost in there and you really have to take time to find what you are looking for. The shoulder straps are a bit uncomfortable since there is no mesh or padding (probably to save on weight) but it made the daypack slip off my shoulders a lot while using it. I also noticed a small hole forming at the bottom but this is the daypack I brought with me for two months abroad in New Zealand so it definitely saw it's share of epic adventures!
If you are looking for the lightest packable daypack on the market, this Sea to Summit pack is for you. Just be aware it's not the most durable and there is literally only one main pocket.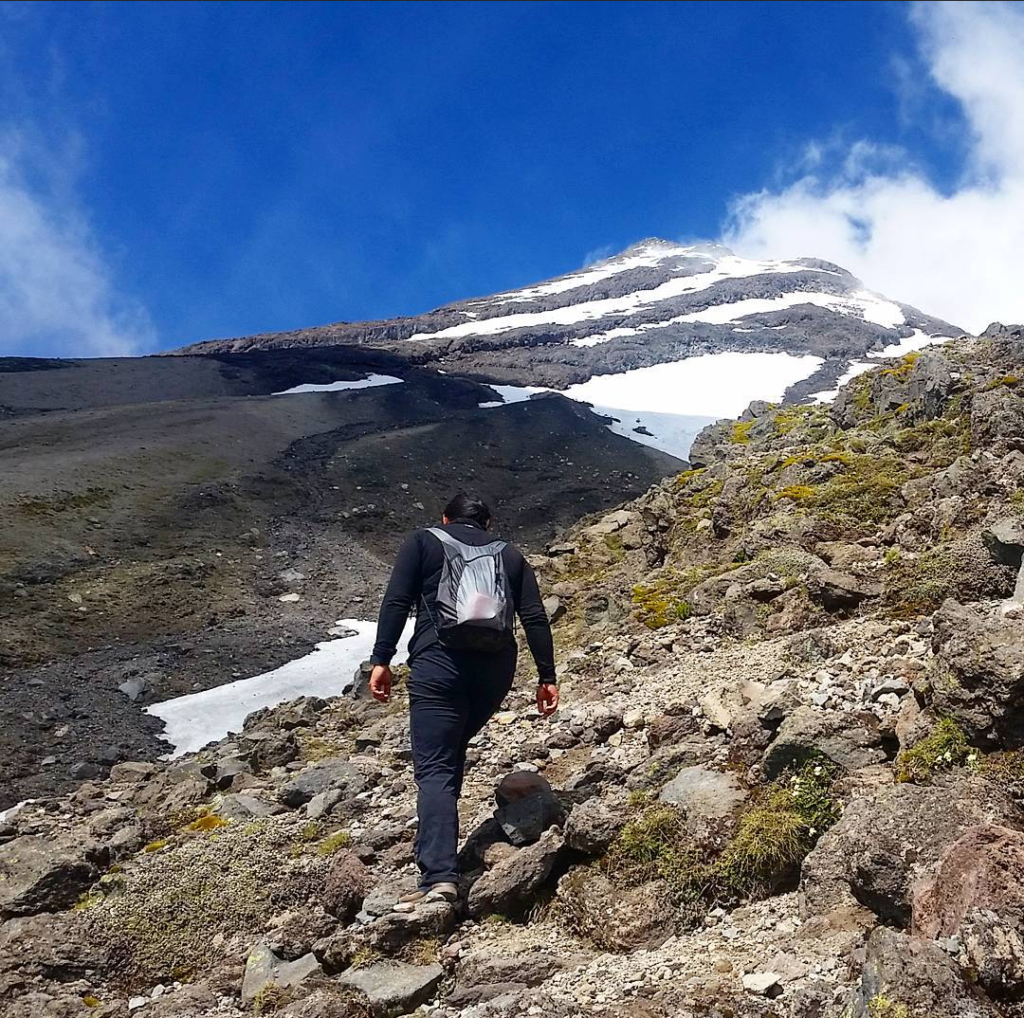 Best Budget Daypack
Outlander Ultra Lightweight Packable Daypack
Price $18 from Amazon.com
The Outlander Ultra Lightweight Packable Daypack comes in a ton of different colors and is offered in a 20L or 33L size. I opted for the 20L because it was lighter at 7.3 ounces and I didn't need that much room. This was the perfect size and I honestly think 33L is too big for a daypack. There are two water bottle pockets on each side, three zippered pockets and breathable mesh shoulder straps that just feel more comfortable. Unfortunately, someone stole this daypack from me when I was in Thailand. Thank you World Nomads travel insurance for saving me from that loss!
I originally bought this daypack because I wanted a packable daypack with more organization and it had rave reviews on Amazon. Plus, it was so cheap, I could have bought two for the price of the Sea to Summit pack.
This daypack is the best option if you are on a budget and looking for a great packable comfortable daypack. I really don't have anything negative to say about this pack except that I miss it.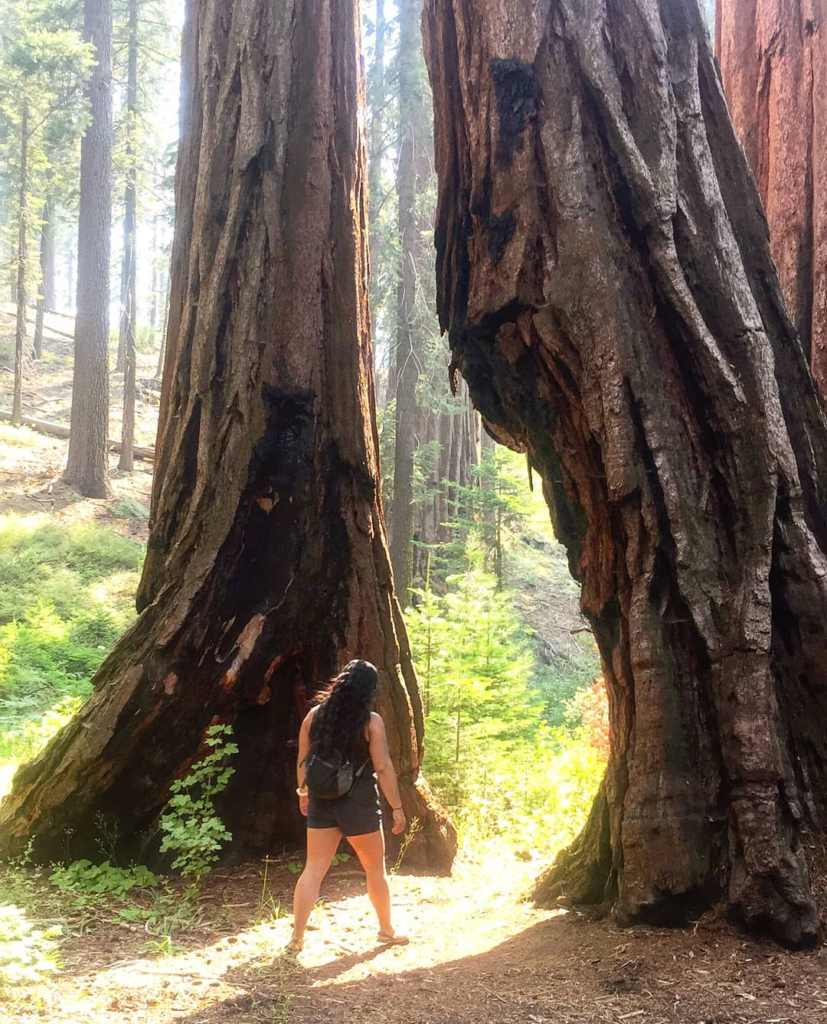 Best Daypack for Everyday Travel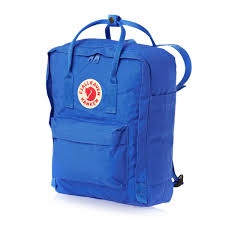 Fjallraven Classic Kanken Backpack
Price $80 from Fjallraven.com
I love my Kanken which I bought after my last daypack was stolen in Thailand. The Fjallraven Kanken comes in so many colors it's hard to choose one. I also love the top handles as you can hold this daypack two ways making it easier to carry. Fjallraven uses Vinylon F fabric which swells when it gets wet making it pretty water resistant. It is the perfect size, holds a lot more than you'd think and the material is really durable.
A few things I love about the Kanken is how it opens up like a little suitcase so you can pack it with a lot of stuff. I used this 16L daypack on the Ha Giang Loop, a 4 day motorcycle loop through the Northern mountains of Vietnam. It fit everything I needed including extra clothes, toiletries, a towel, a battery pack, travel adapter and more. It was pretty full but it totally worked!
Since getting this pack, I actually ended up buying the 15″ Laptop Kanken which is 18L, has a padded laptop sleeve compartment and padded shoulder straps. I would suggest getting this one instead as it has more features and can safely store your laptop.
The Kanken is a classic daypack that will carry everything you need in it and more. It's seriously perfect for everyday travel and can even be taken on a hike because of it's durability.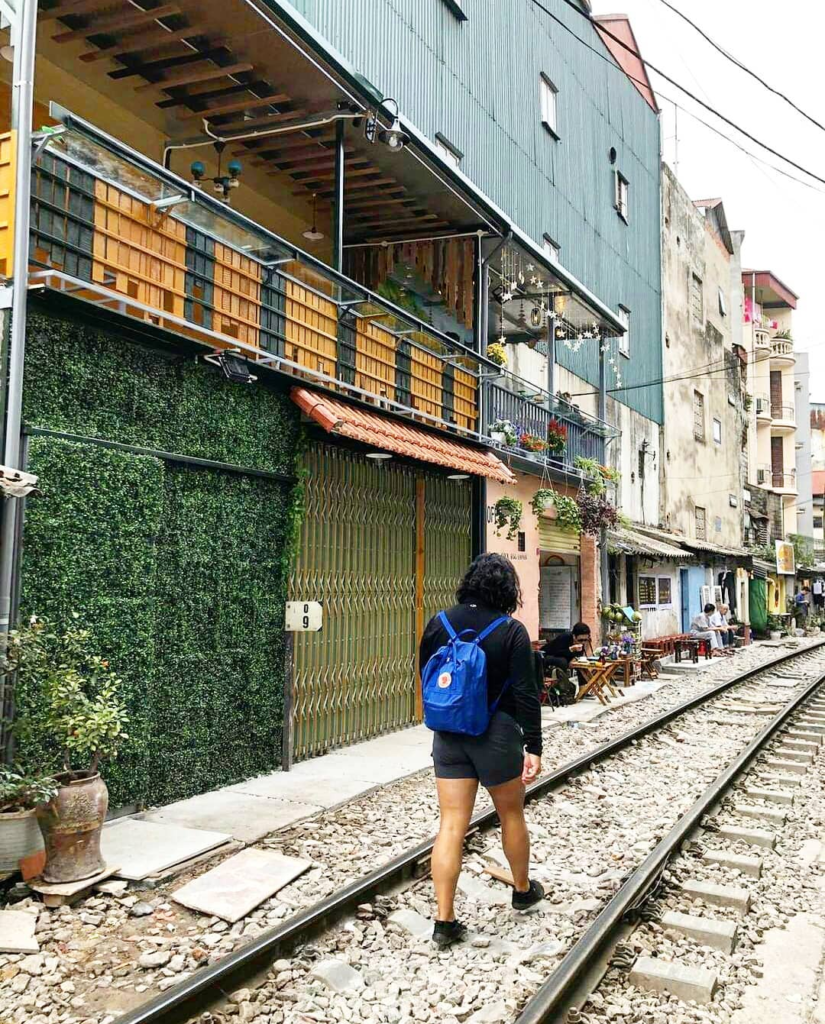 To Rain Cover or Not to Rain Cover?
If you are going to buy a daypack, consider buying a rain cover for it at the same time. This is important because if you are caught in a downpour, you don't want your stuff getting ruined. Anything with a zipper increases the chance of water leaking in which I have dealt with before and believe me, it's no fun. If you are looking for a waterproof pack for kayaking, SUP or the beach, I prefer using a dry bag which can be submerged underwater and float!
Have you tried any of the daypacks on this list? If not, what is your favorite daypack you currently use?