I arrived in Bali and opted to spend a night in Kuta since it was close to the airport. I don't recommend visiting Kuta unless you like a lot of traffic, tourists and street peddlers trying to sell you stuff you don't need. Oh, and trash beaches. Like trash on the beach and in the water. It was disgusting and I will never go back to Kuta.
I rented a scooter and headed to Canggu the next day. This was my first time ever riding a scooter and boy, was it fun! Canggu is such a cool place. Close to Seminyak, Canggu is the less expensive option to visit with amazing and healthy (but not so Balinese) food! I loved the Avocado Factory and The Loft Cafe.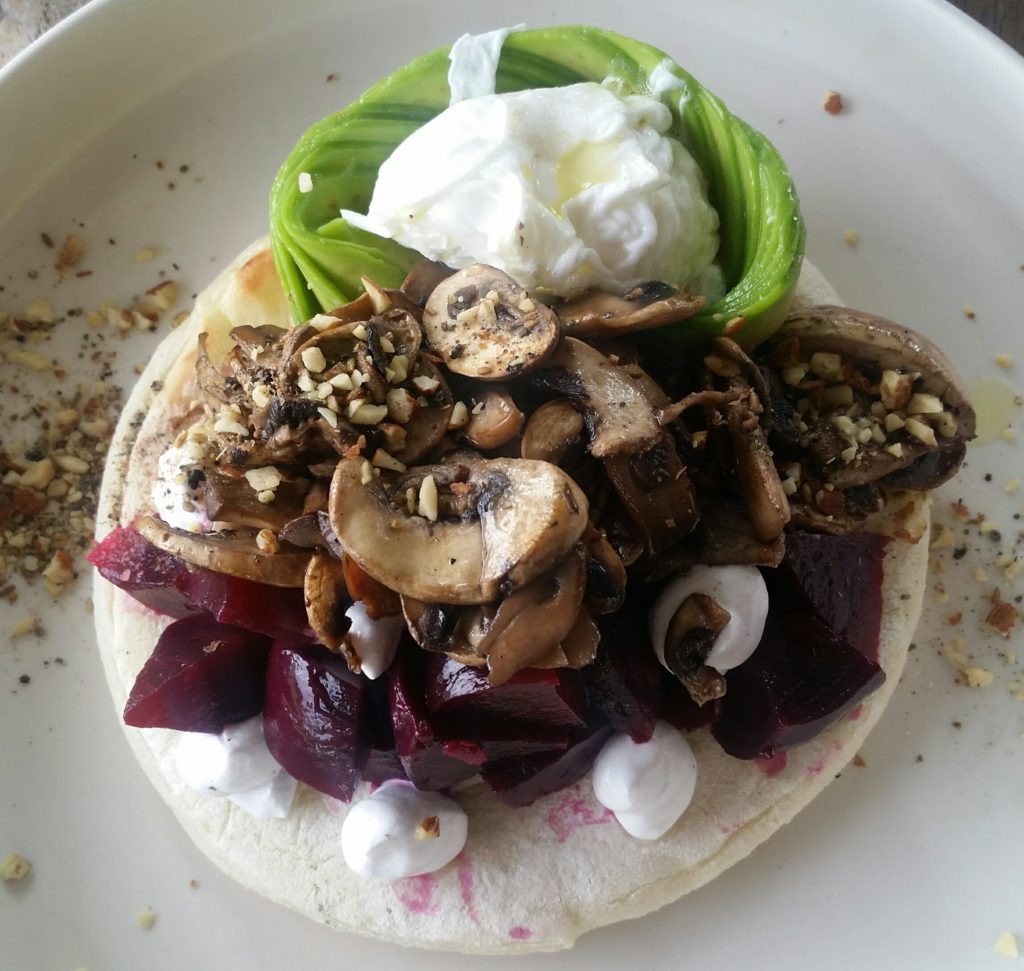 I rode my scooter to Tanah Lot, a temple on a rock formation in the ocean water. During low tide, you can actually walk to it! This was my favorite temple on Bali! I got to Tanah Lot early but there were still tons of people when I got there. I always try to beat the crowds when I'm going to a popular spot but I think everyone had the same idea. It was here that I met 4 California girls from LA and we totally bonded over pictures, postcards, a pyton and a fun Thanksgiving lunch.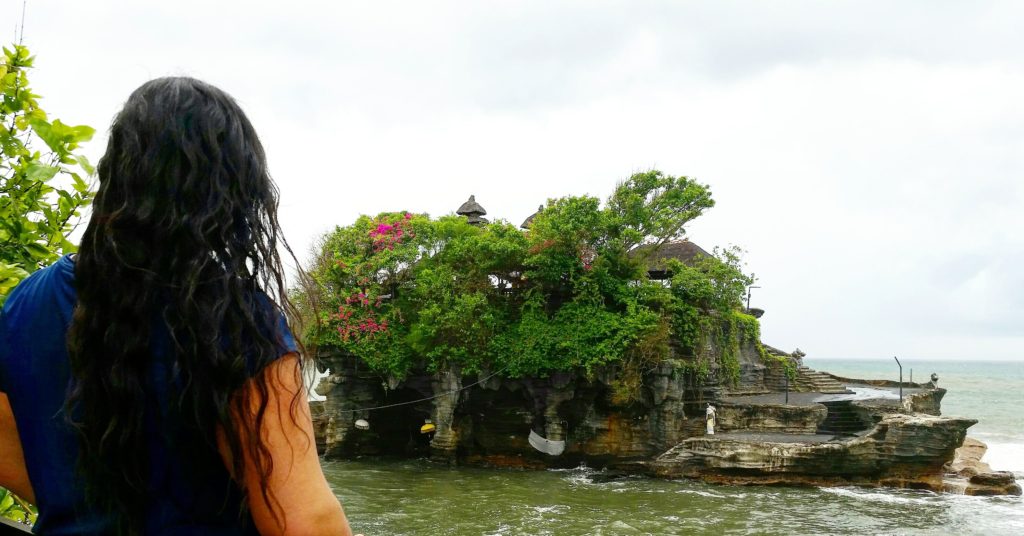 One of my favorite beaches on the island of Bali was Tegal Wangi Beach. I ended up riding my scooter here from Canggu. The beach is kind of hidden and you need to "hike" there. It's short, don't worry! The water is just perfectly clear and there are caves you can boulder (or change) in! I actually met some really cool girls here and we hung out for awhile.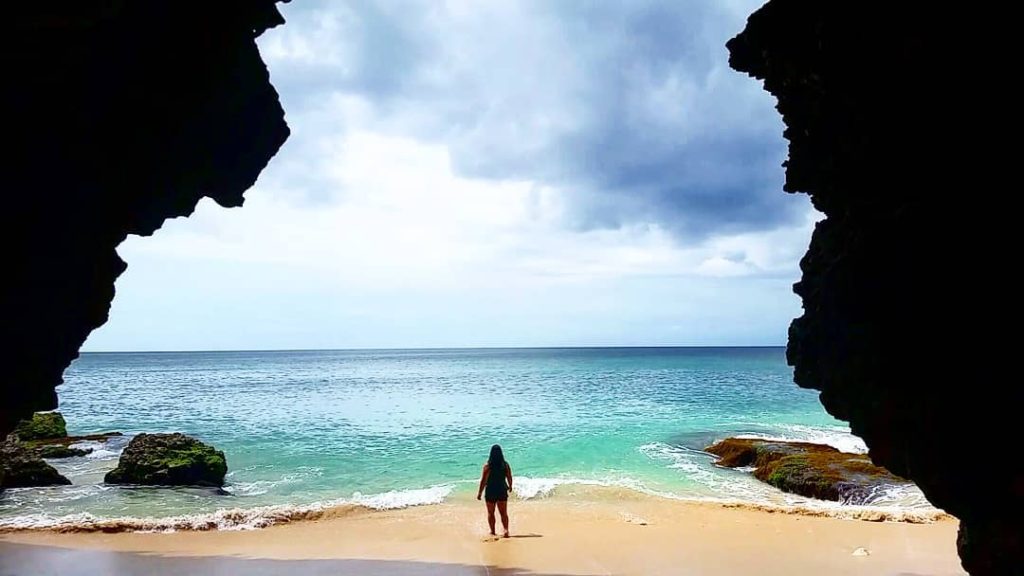 The next spot I visited was Ubud which ended up being my favorite place on Bali! This lush green jungle town is home to lots of monkeys. Over 600 monkeys live in the Ubud Monkey Forest and while they are friendly, they are also known to steal your stuff! One of them stole my map and chapstick and I heard of others stealing flip flops and other things. The monkeys were so cute and I loved the baby monkeys! They were clinging to their moms, were so tiny and looked like they were balding. This would be my first but certainly not last time I would be interacting with monkeys on my trip.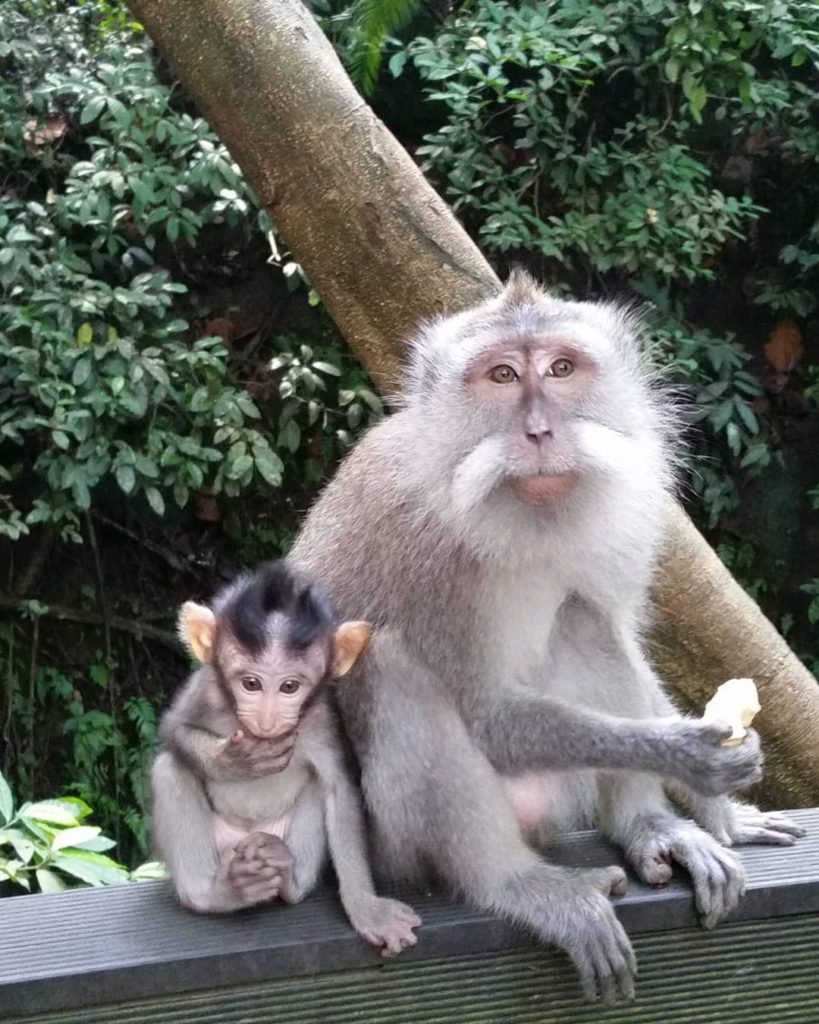 I had to go to Bali Swing during my visit to Bali! Growing up, I loved swings so it made sense for me to swing on a giant swing in the jungle. I would recommend getting there early so you can skip the crowds. I got there a little before 10AM and it wasn't too bad but by the time I left, there were long lines for everything! This was one of the more expensive things I did in Bali but you also get a buffet lunch and can pay for a photographer to take your pictures. I ended up getting pictures taken because my phone wasn't taking good pictures in the light.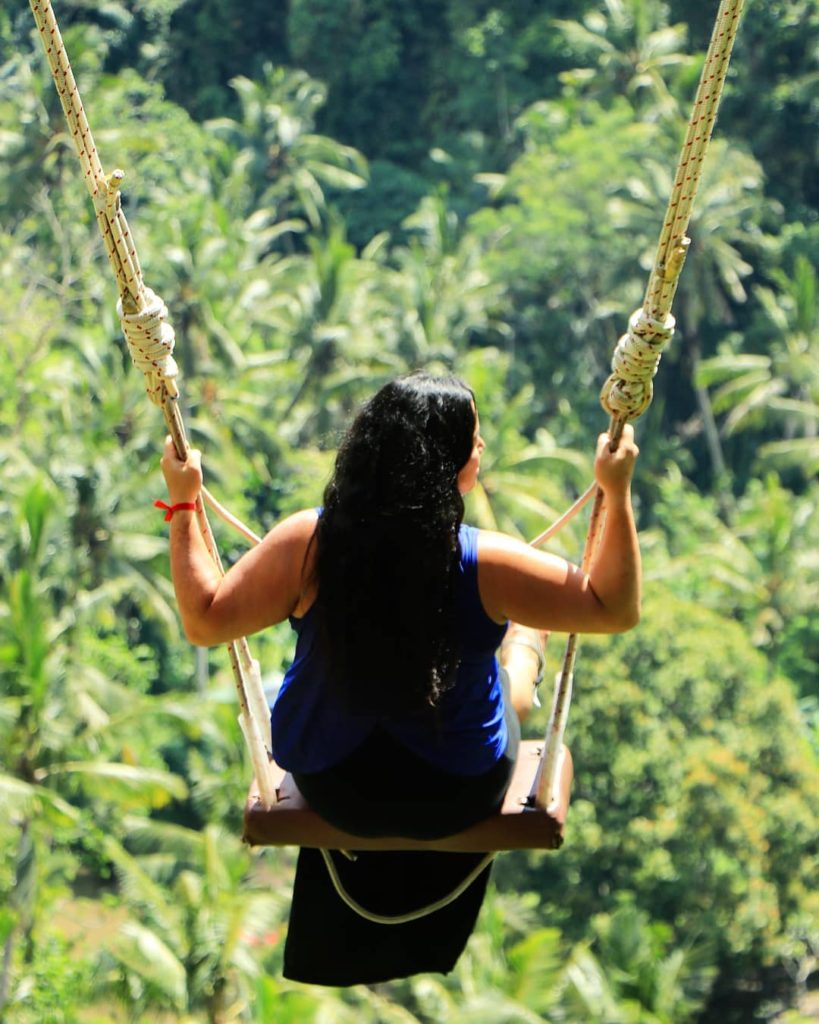 My favorite hike on Bali was to Sekumpul Waterfall! This was really out of the way but totally worth the time. It was actually raining the entire drive there but then once I started to hike, the rain completely stopped and the sun came out. Sekumpul has been called the best waterfall on Bali and it was breathtaking, huge and I loved the scenery the entire time. I opted to do the hike by myself since I read you didn't need a guide to do it. They will guilt trip you into hiring a guide but you DO NOT NEED ONE!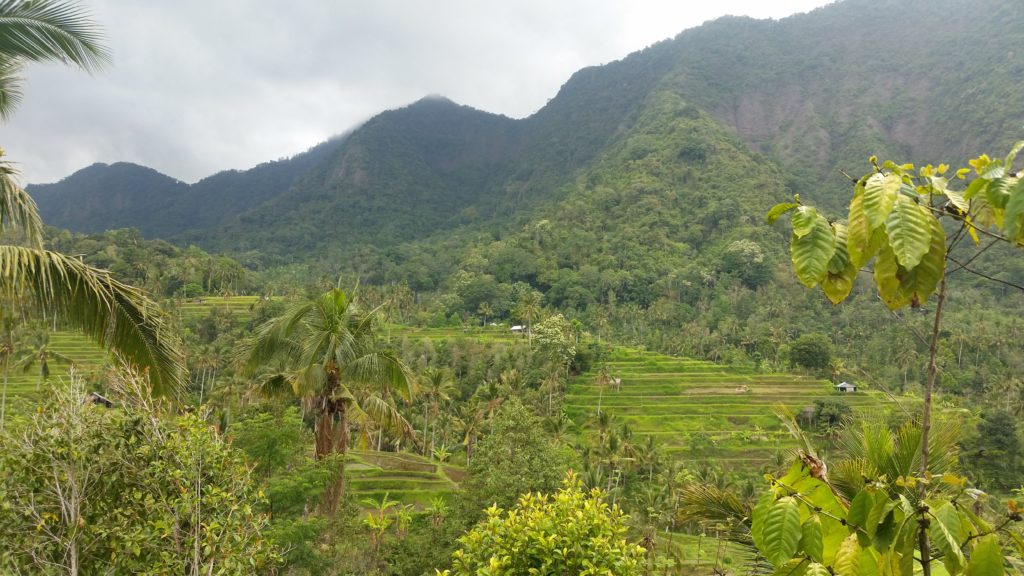 The hike was incredible and really easy going down to the waterfall. You pass by rice paddies and lots of lush greenery. I do feel like I was bitten by a ton of mosquitoes during the hike though so make sure to bring repellent! Once you get to Sekumpul, you can literally feel the mist just standing in front of it. I loved how big it was and how much green surrounded the waterfall. I ended up going swimming in the water under the fall and while it was cold, the weather was hot, humid and sticky so it felt really amazing. Coming back up from the waterfall was the hard part! It is literally all uphill.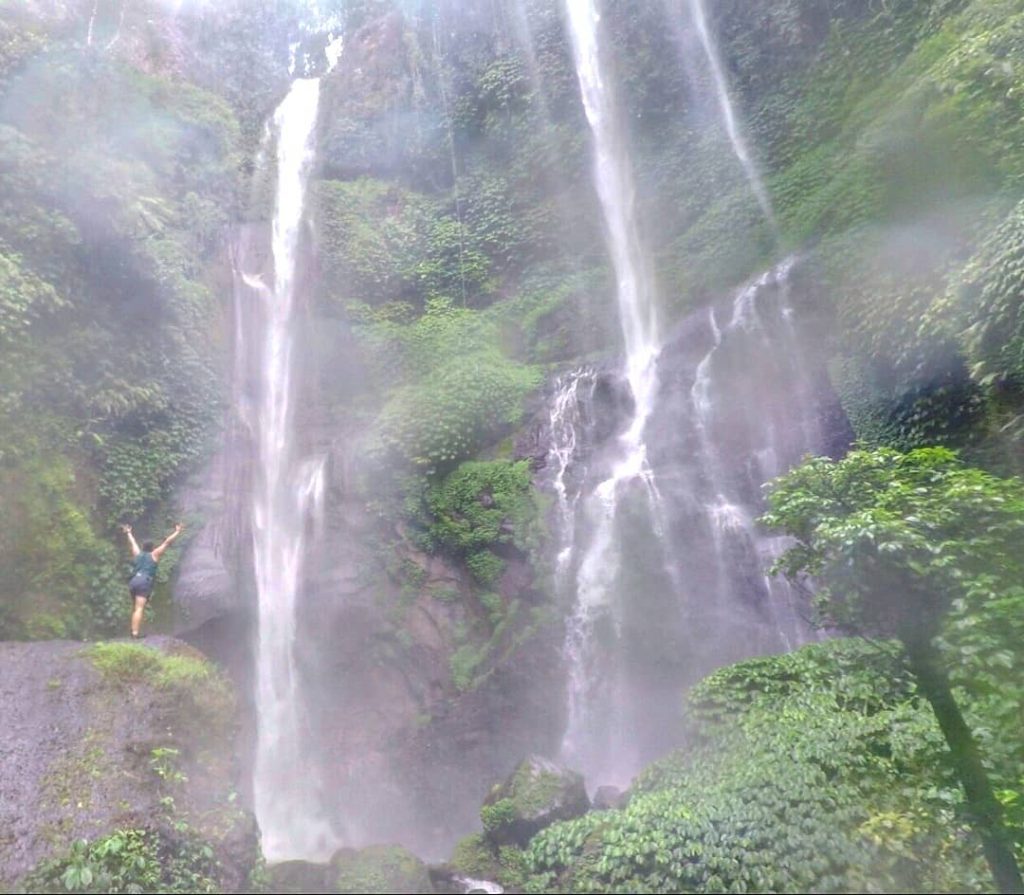 I spent my birthday in Bali and it was one of the best birthdays ever! I took a boat to Nusa Penida island to celebrate my birthday there. Nusa Penida is technically not on the island of Bali but a small island off the coast and it was amazing. I think Nusa Penida is how Bali used to be before it got super touristy. On my birthday, I only wanted to do things that I absolutely love so I went swimming at Kelingking Beach and hiked through Tembeling Forest which ends at a beach and natural pool. Tembeling Forest was insanely beautiful! It was filled with lush green valleys, huge dinosaur leaves and vines for days. I also loved Tembeling Beach at the bottom with a natural pool to swim in. The weather was a bit cold and I saw an eel swimming in the natural pool so I decided not to go in.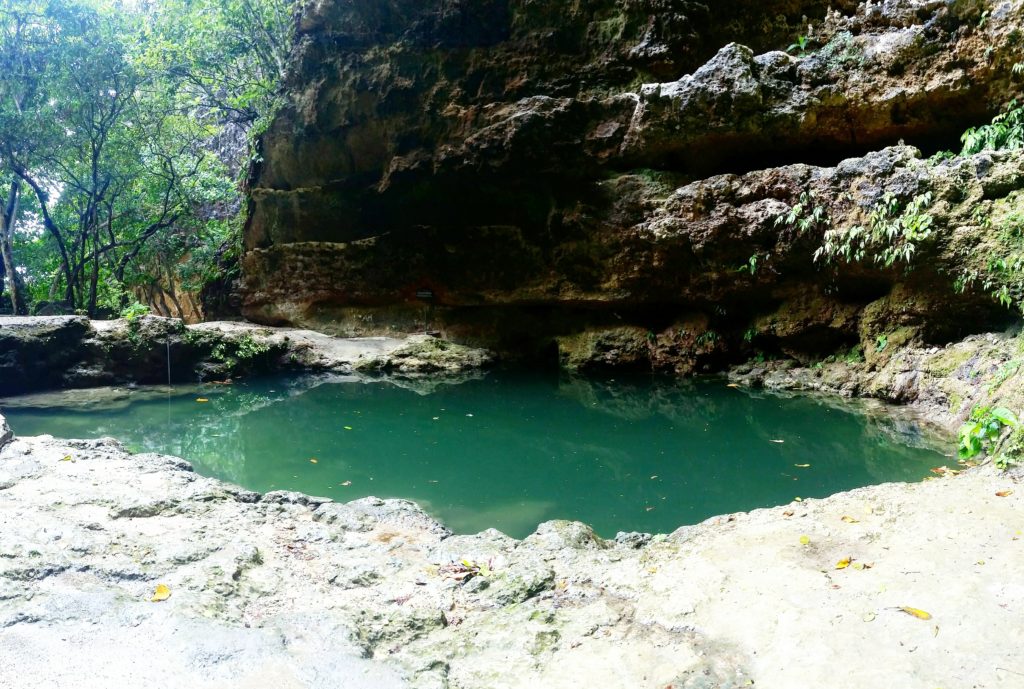 Kelingking Beach is the most beautiful beach I have ever seen in my life. It is a really steep and rocky hike down but it is also short. Once you get to the bottom, you have to jump into the incredible clear turquoise water! I actually met a few other backpackers down at the bottom and we all talked about what we had planned for the rest of our trips abroad. I also got some great tips about what to check out in the other countries I would be visiting.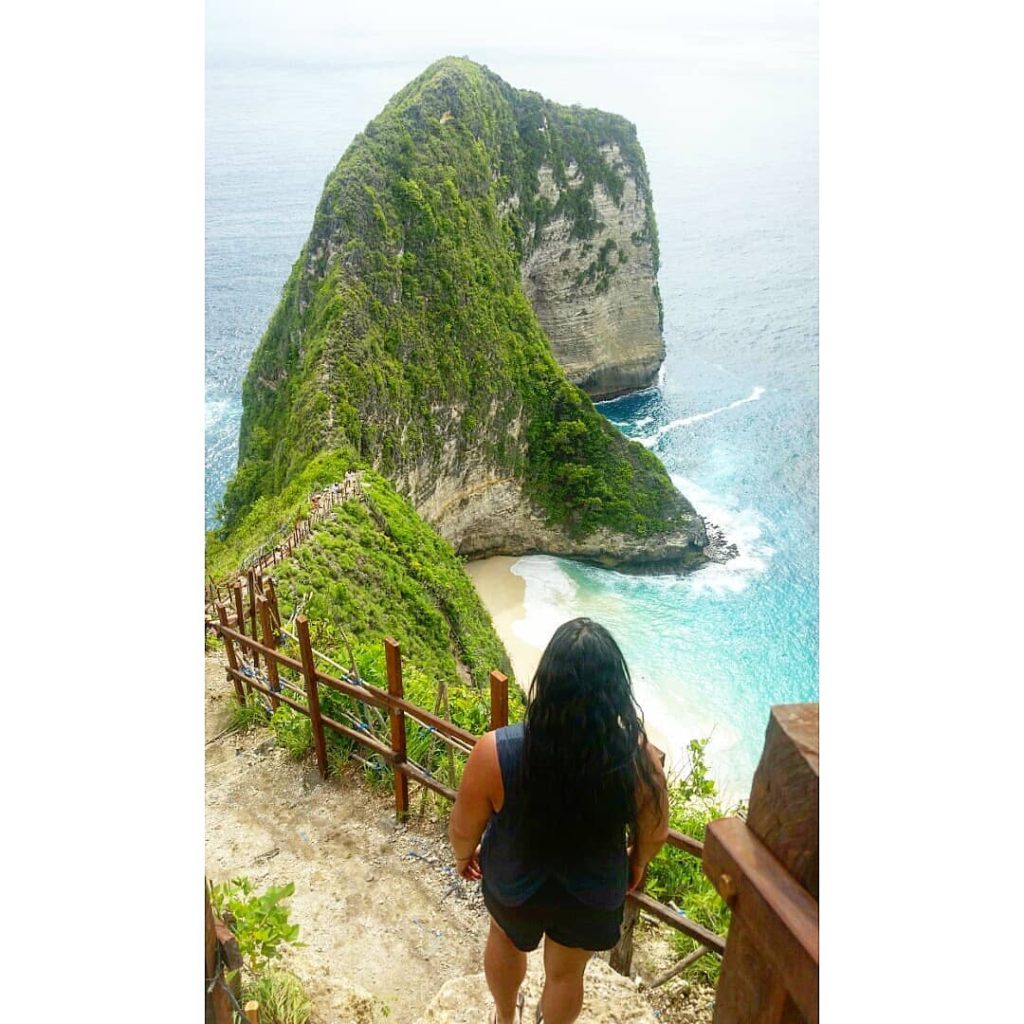 I really loved Bali and am so happy I stopped by this island for the first country of my trip. I would have liked to spend more time here though. I only spent 9 days in Bali and it wasn't enough. I could easily spend a month in Bali and not get bored! The food was incredible and Kelingking Beach was easily my favorite beach of my entire trip.