Before I arrived in Bali, I had a 24 hour layover in Shanghai. Not exactly a country on my Bucketlist but hey, at least I can say I've been to China now. If you are in China for 144 hours or less you can get a 24 hour visa or a 144 hour visa for free. A normal China visa is $150. This is important because I heard from this guy I work with that I wouldn't be able to go out into the city to explore and I found some information online that said I wouldn't be able to leave the airport too. So, yes, you can leave the airport if your layover is for 144 hours or less! That being said, I met this girl who said she wasn't leaving the airport at all but she also had her skis with her as she was heading to Japan to go skiing the next day.
When I got to immigration, it took almost an hour to get through. You also need to show them proof you will be leaving their country. I didn't have internet access because I had just suspended my cell phone line before taking off from San Francisco so I had to go to the counter and have them print out my ticket information for the following day.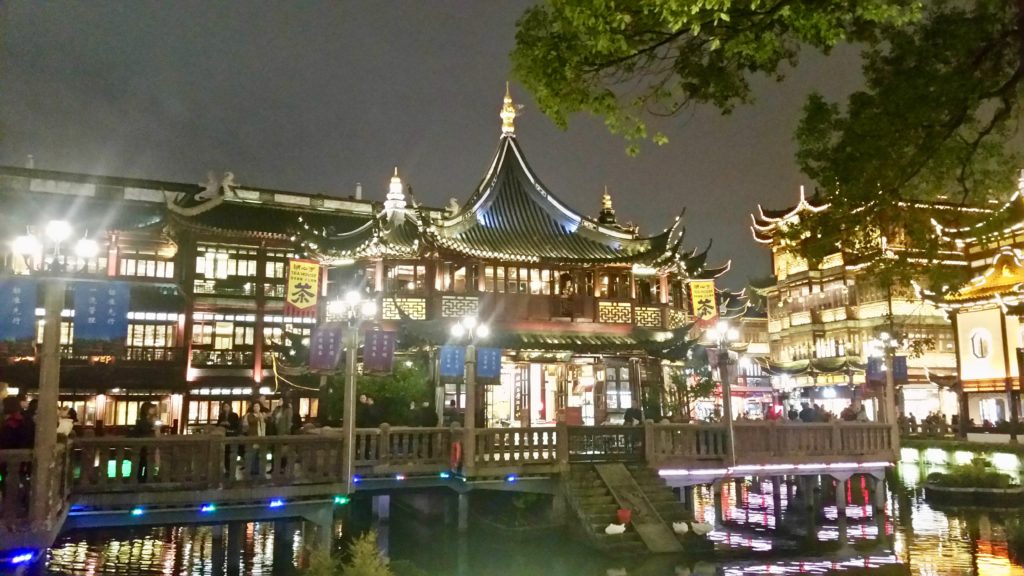 Once I finally got my 24 hour visa stamp, I got myself a taxi. My taxi driver didn't speak a lick of English so this was a challenge. She kept talking to me in Chinese like I knew what she was saying and I actually thought she didn't know where we were going. Eventually, she did drop me off at the right place and I went to explore. Yu Gardens was located in this spot so I was able to see this beautiful teahouse lit up in the night sky. I also got a big crab soup dumpling (XLB) for dinner and then headed to my hostel.
The hostel I stayed at seemed pretty nice but the bed was so not comfortable! I didn't really enjoy my stay either because one of my roommates started blow drying her hair at midnight. Who does that?! They didn't have anymore private rooms which is why I was in a dorm. I was seriously jet lagged and tired for not having slept for over 24 hours.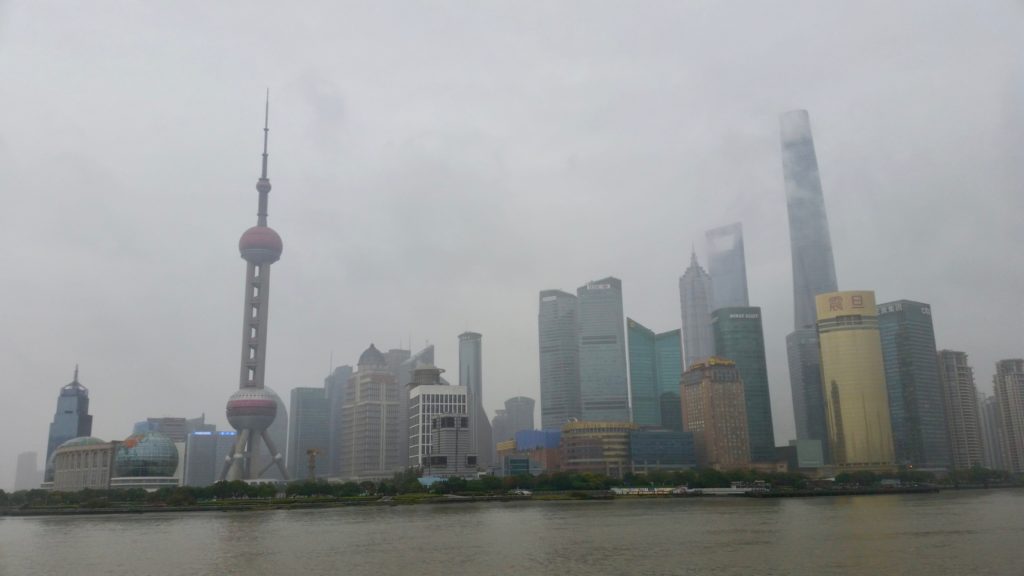 The next morning, I woke up early and started my day at The Bund. The Bund is the river in Shanghai that boasts incredible views of the entire city. It was pretty spectacular even though it was rainy and foggy. The fog actually made the view a bit mysterious which I liked! While The Bund is less than a mile long, you can see the Oriental Pearl TV Tower from here which is that round and pointy tall building. It is so unique and I have never seen a building quite like it before!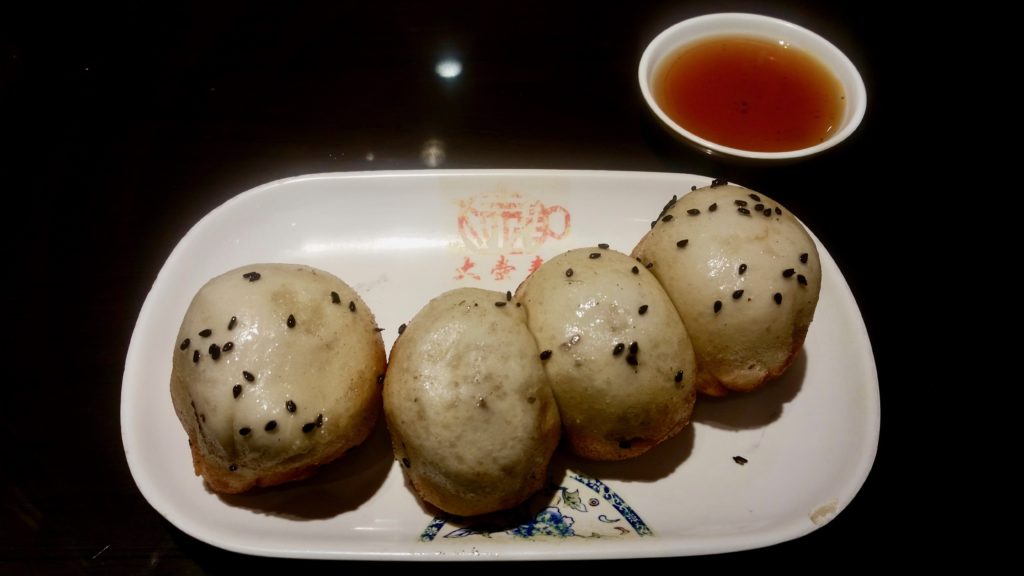 After The Bund, I went to eat at this fried dumpling place my roommate had told me about. I was pleasantly surprised to see a "Michelin Guide" sign on their window! Da Hu Chun offers only a few items on their menu but their pan fried dumplings are the star. Apparently, they have been making dumplings since the 1930s and is one of Shanghai's oldest fried pork bun shops which is totally impressive! They offer pork dumplings or pork and shrimp dumplings. Both of them were really yummy and I actually came back for more after I checked out of my hostel.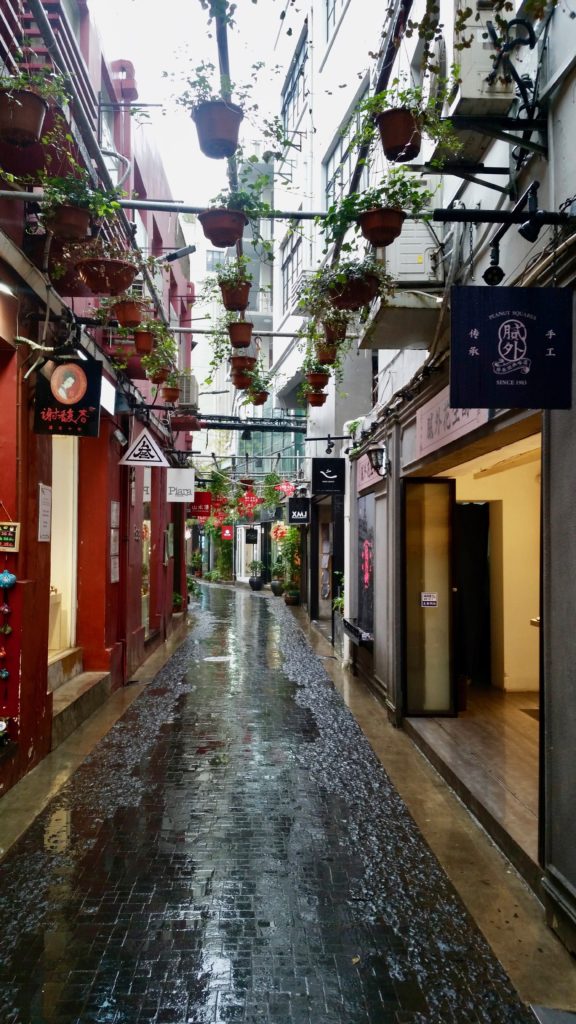 My last stop of the day before my flight would be to Tianzifang, an old shopping alley that looks like it hasn't been changed or altered since it opened. Tianzifang has tons of cute boutique type shops, food stalls and art galleries but it is definitely more expensive than the rest of Shanghai. I loved trying to find my way through this maze of a place looking for that perfect item to buy.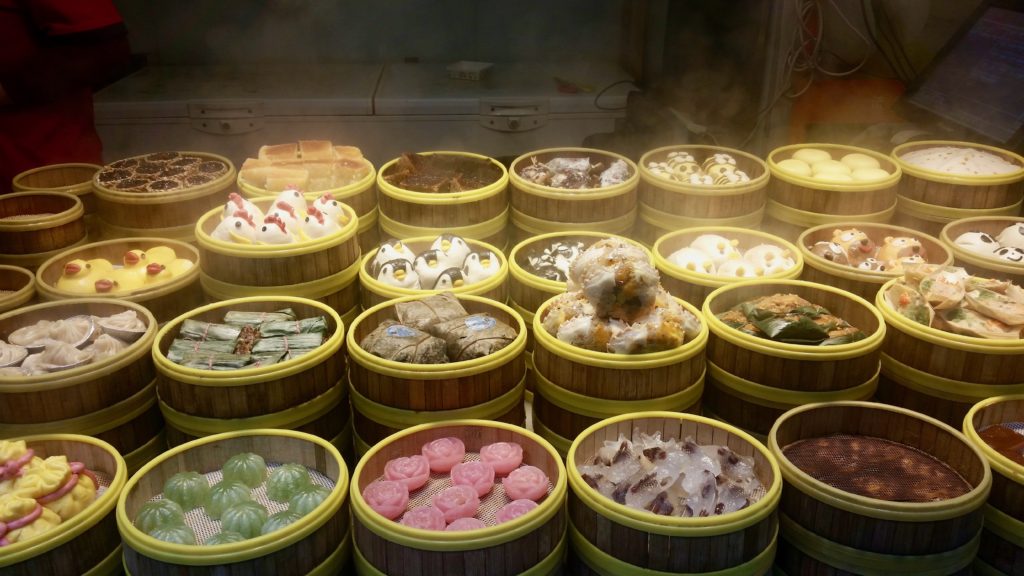 There were some really interesting food and crafts at Tianzifang like these super cute buns and also wood combs and brushes made by disabled people in China that double as a neck massager. I didn't end up buying anything, except food, because I was still struggling with a full backpack to carry and I still had 3 more months to buy things I didn't need.
Did I enjoy Shanghai? Well, I enjoyed the food I ate and the things I did during my short stay. But I don't think I would ever go back unless I was with someone who knew how to speak Mandarin. It was really challenging for me to get around the city not knowing the language. I didn't even buy a SIM card since I was only going to be there for 24 hours. It was definitely a new experience for me to be in a country where zero people speak English. After this short stint in Shanghai, I was definitely ready to enjoy myself in Bali!