After my Abel Tasman adventure, I headed to Golden Bay to check out some more beaches and Farewell Spit, the narrow sand spit at the Northern end of the South Island.  The drive from Moetuka was short and only took me an hour.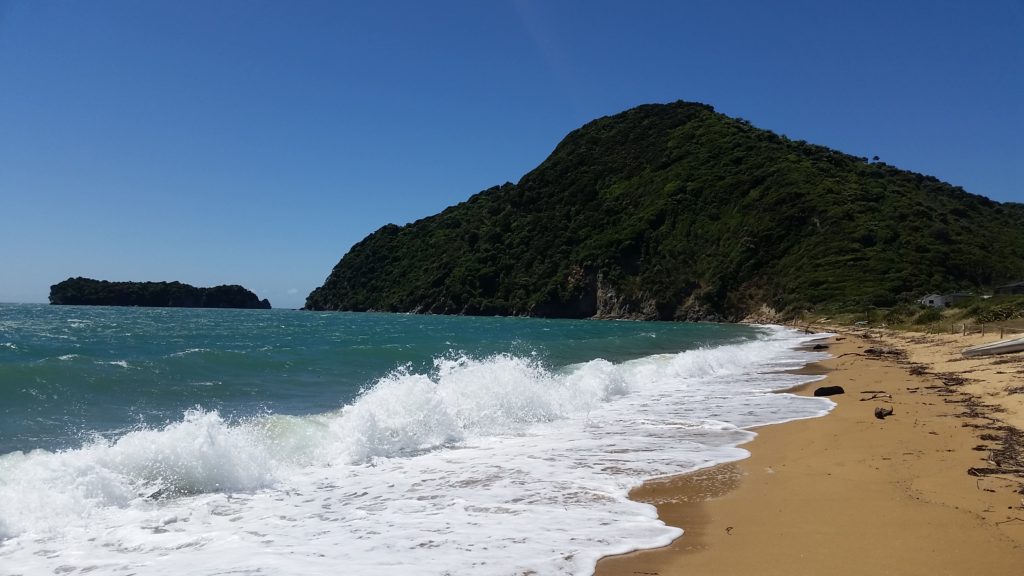 When I arrived at my hostel, I asked what beach I should check out.  The girl working suggested Tata Beach (I know) because the turquoise water from Abel Tasman flows to this beach.   I drove over to it and was pleasantly surprised at the golden colored sand and stunning color of the water.  It wasn't very busy either, which is always a plus in my book.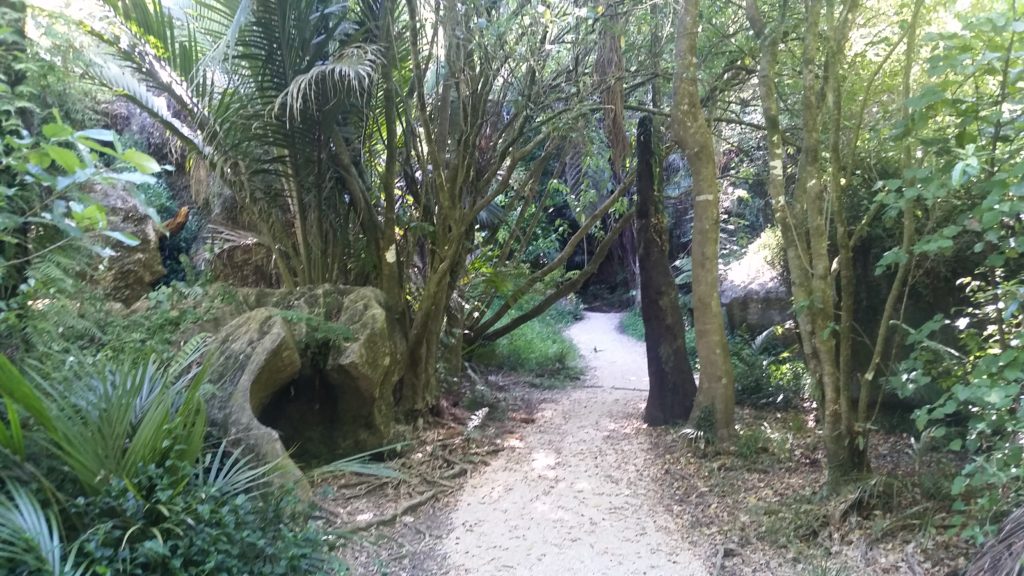 After Tata Beach, I wanted to check out The Grove which is a short walk through a forest with a lookout of Golden Bay and cool looking rocks.  I enjoyed this easy walk through The Grove and again, this was not a very popular stop for tourists.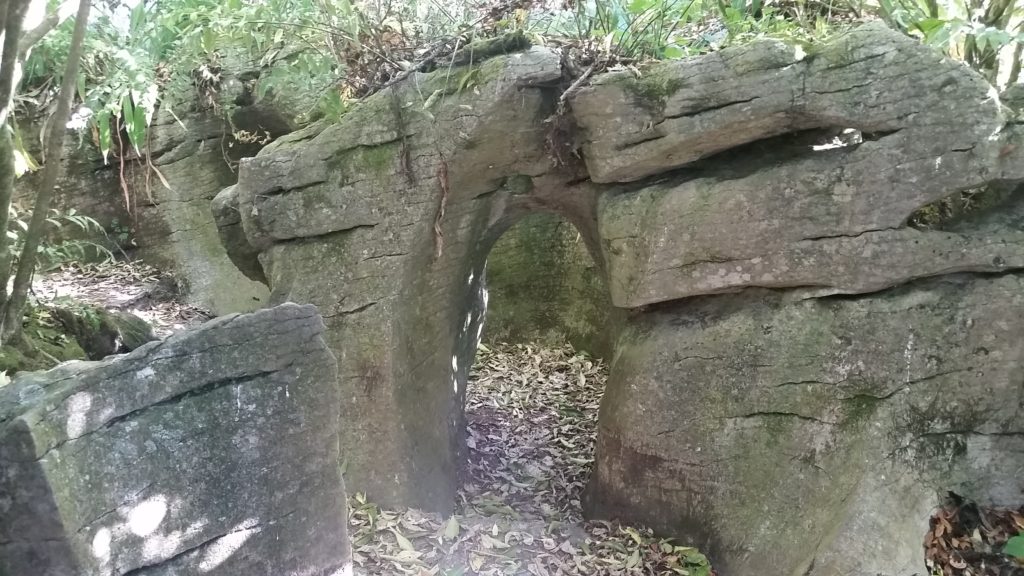 I had also heard about Labyrinth Rocks Park and it sounded fun.  A rock park filled with crazy prehistoric looking rocks and I had the best time trying to find my way out.  I really did get lost for awhile which was fun!  I was the only car and person at this park and it was such a great way to "get lost".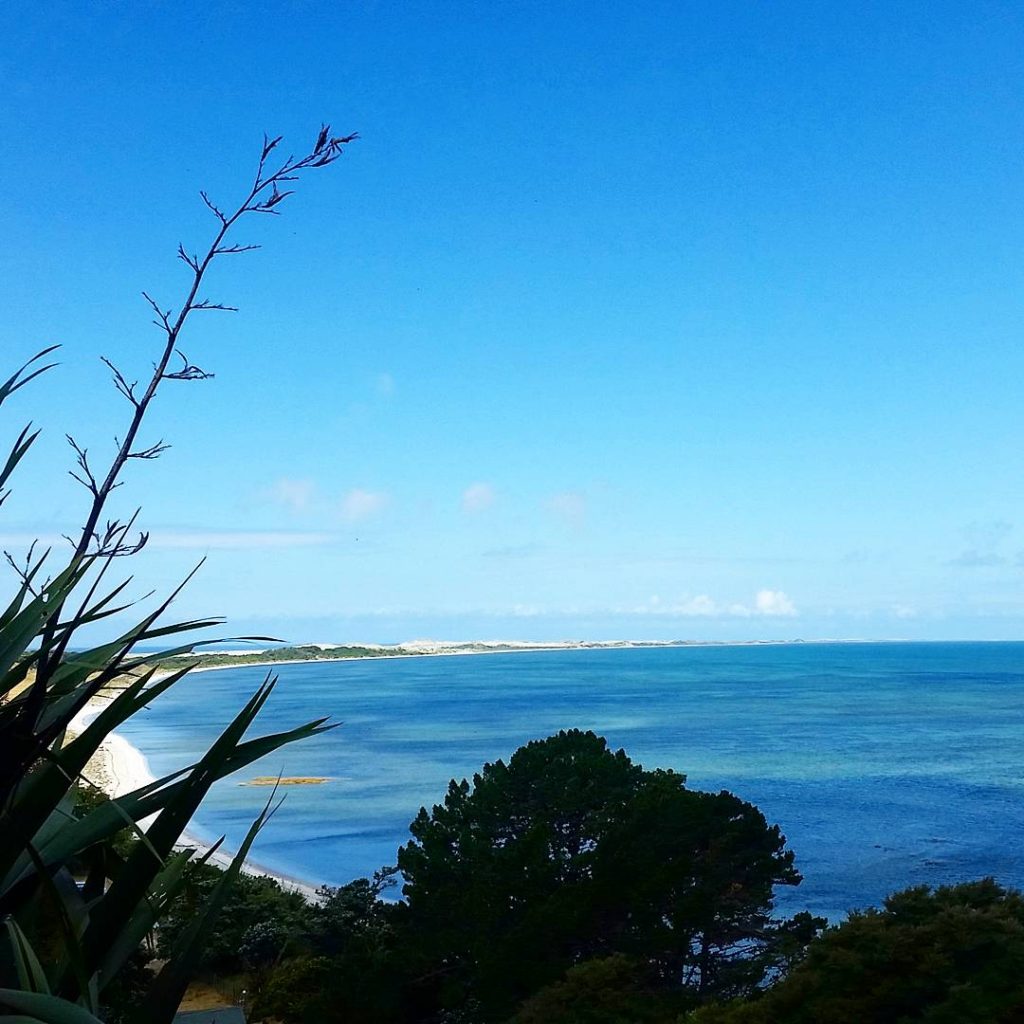 The following day, I headed to Farewell Spit.  This is the extreme Northern tip of the South Island and it is pretty amazing.  It spans over 30 kilometers or 18 miles in length!  You can only get onto the very end of it with a tour bus but I decided to opt out of that and just walk on it instead.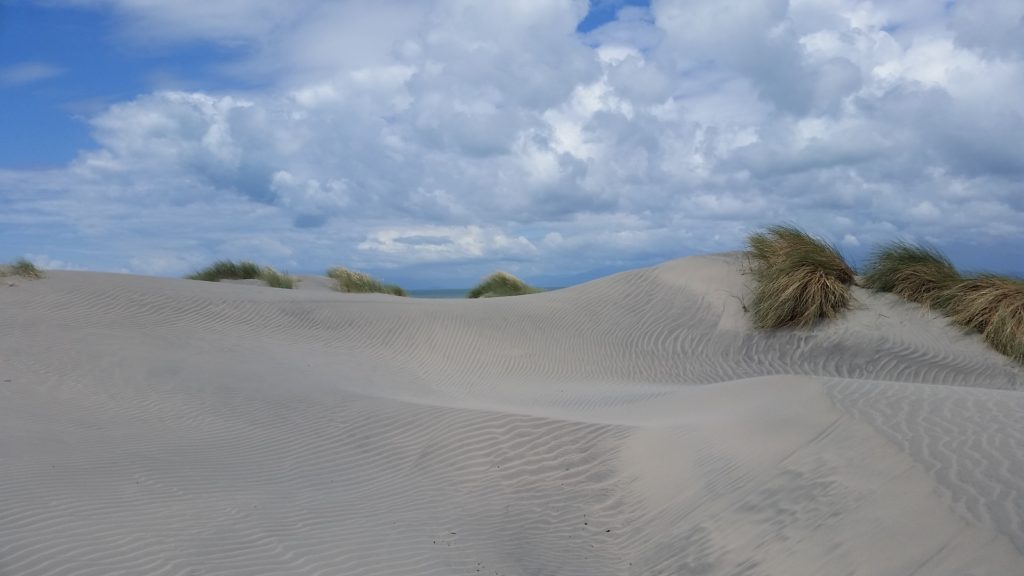 This is what Farewell Spit looks like!  There are so many amazing sand dunes and there were even ponds and birds here which seemed like paradise to me.  I could see and feel how long it was.  I really wanted to walk to the very end of it but realized after a few hours, it would take me the entire day!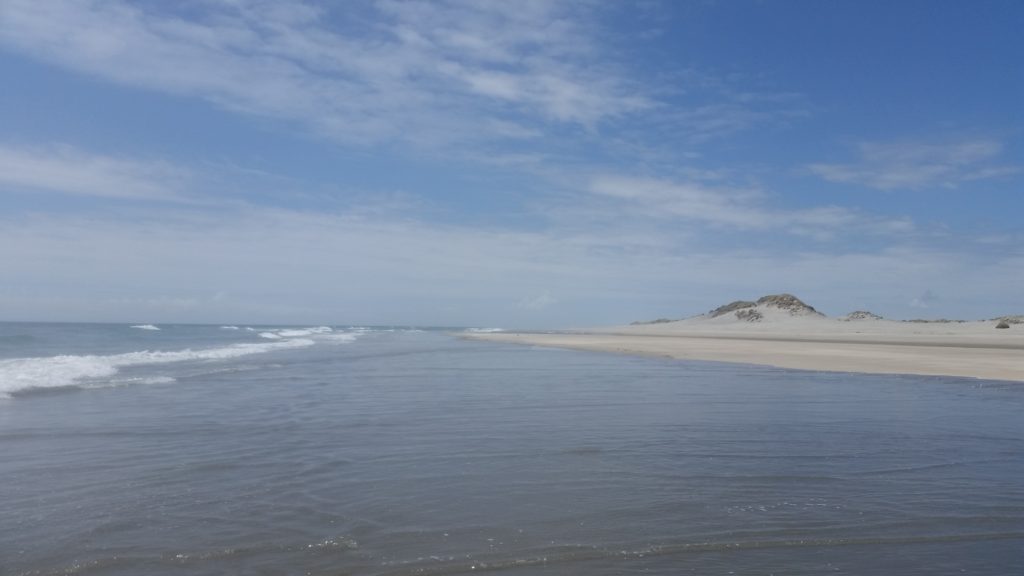 On the other side of Farewell Spit was the most perfect beach.  There was literally no one here and the water was actually warm!  This was a first for me to experience warm water coming from the Tasman Sea since being in New Zealand.  I also saw little schools of fish in the water!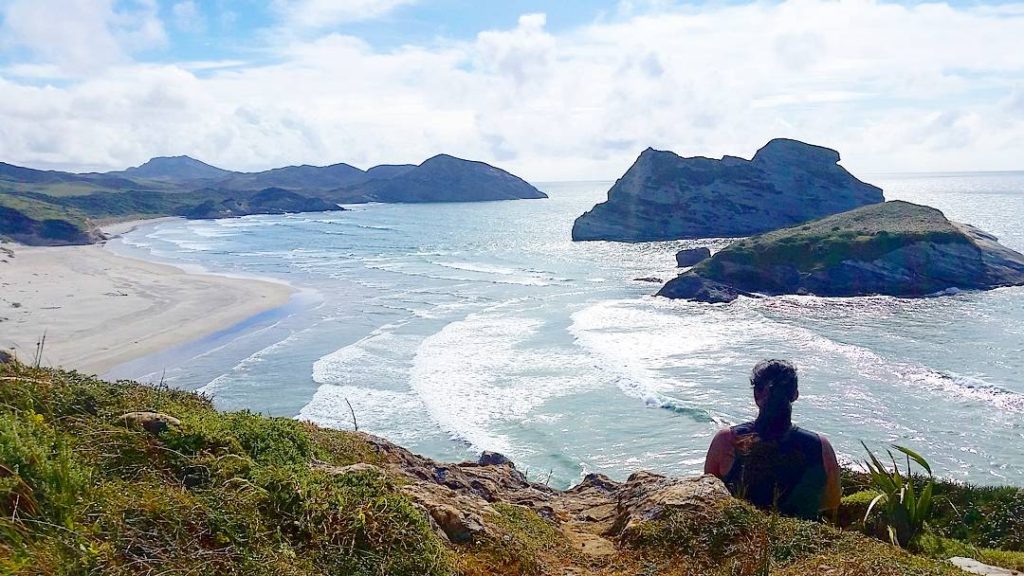 After seeing Farewell Spit, I said farewell to it and headed to Wharariki Beach.  It was only a short drive from Farewell Spit.  This famous New Zealand beach is only accessible by a 20 minute hike by foot.  It is known for the Archway Islands which are a group of four rock stacks or islands close to shore.  I ended up bear crawling up a very steep and sandy hill and through some serious brush to get to this viewing point.  It was totally worth it!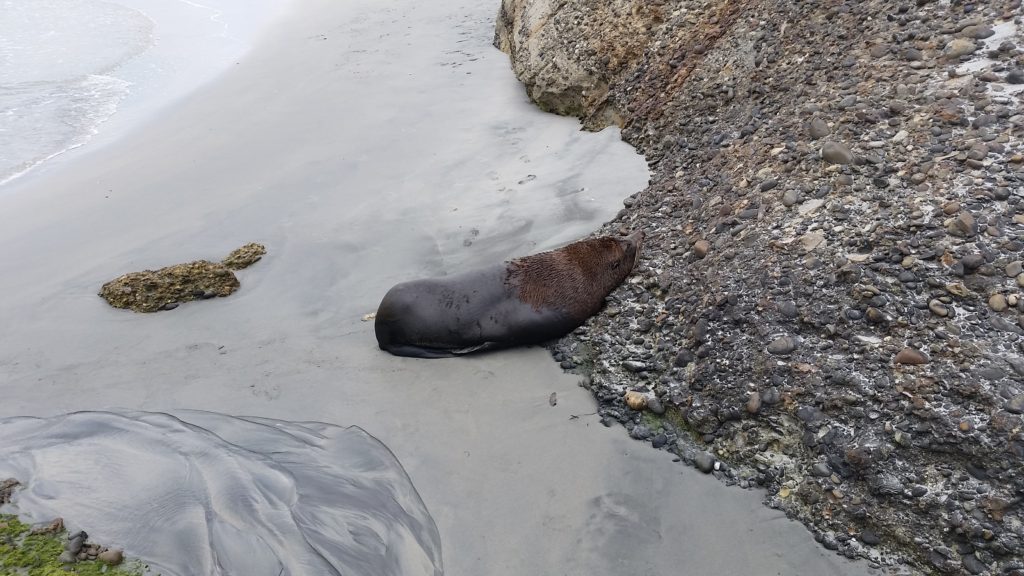 On my way down, I came across this huge sea lion who was not happy to see me.  I remembered a Ranger telling me not to get between a seal and the water so I literally had to traverse a slanted rock wall to avoid being bitten by him!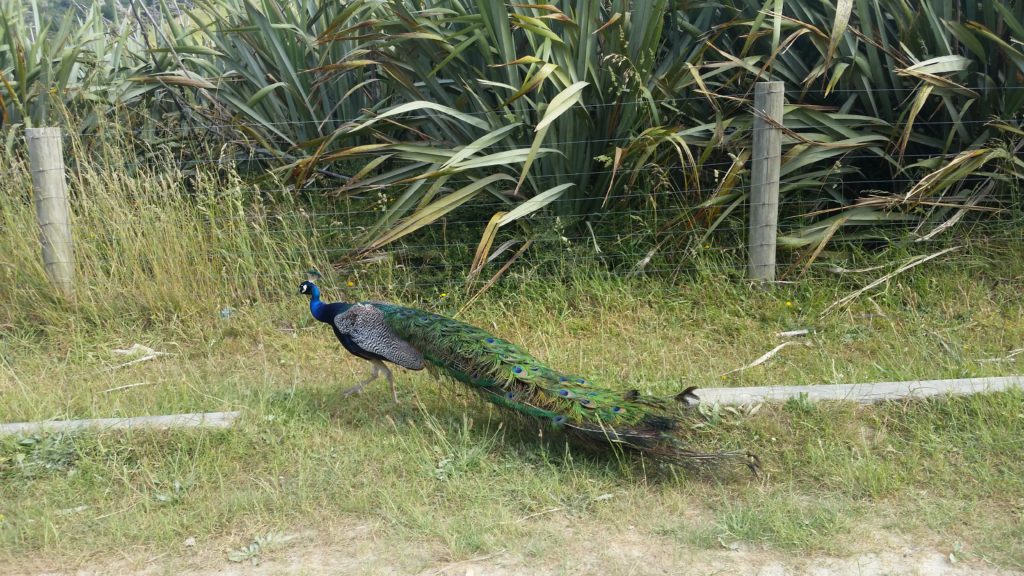 Back at the car park, this beautiful peacock was wandering around and it was pretty amazing to see something like this out in the wild.  I was so blown away by how many animals I had seen on my trip and this was another incredible find!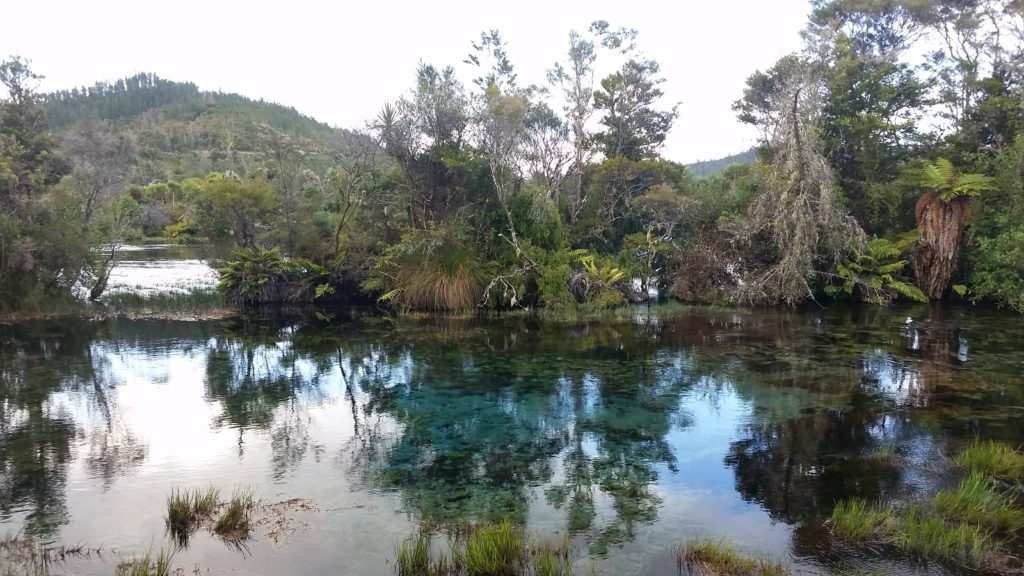 After my adventures at Farewell Spit and Wharariki Beach, I made a quick stop to Te Waikoropupu Springs or Pupu Springs, which is the clearest spring water in all of New Zealand.  This was a short 20 minute walk through a quiet and lush forest filled with the sounds of the flowing creek that runs through it.  The water at Pupu Springs is sacred and cannot be touched by human hands.  Can you believe how clear the water is?
This was a great way to finish off my day in Golden Bay and my time on the South Island.  I would head to Picton the next day to take the ferry to Wellington and start driving up to Auckland to return my car.  Even though I loved the South Island and didn't want to leave, I had a brand new island to explore and adventure through and more people to meet.