When you are backpacking through new territories, you want to pack lightweight but comfortable shoes!  You also don't want to scream "tourist" when locals see you.  Here are my favorite shoes for all of my adventures abroad.  Please note, I have not been sponsored to write about these shoes.. I just really love them and think you will too!  Click on the picture of the shoes to take you straight to the website for more information.
Hiking Boots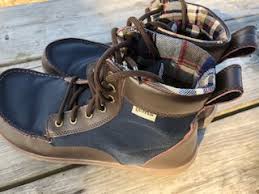 I love hiking when I'm traveling but most hiking boots weigh as much as my backpack!  Enter the Lems Boulder Boot!  These boots are not only super lightweight but also packable (you can literally roll them up into a ball), barefoot with a zero drop sole (which means it is the same height from the ball of your foot to the heel) and they are wide so you can wear the thickest of socks and still be plenty comfortable!  I had the Navy Stout boots while I was backpacking through New Zealand but I just had to toss them.  So, I bought the Raven Leather Boulder Boots which I am loving so far!  The regular Boulder Boots weigh a mere 9.9 ounces and cost $125 for the regular boots or $150 for the leather boots.
Walking Shoes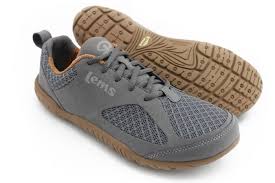 I am all about that barefoot shoe life and my favorite walking shoes would have to be Lems Primal 2!  I love these shoes so much I have them in 4 different colors although one pair is on their way out.  They are super light, flexible and have width in the toe box to prevent any bunions from forming while you are traveling abroad.  I also wear them on shorter hikes, around town and while working out.  I have even run in them before and they are great!  However, I wouldn't recommend running a marathon in Primal 2s.  These shoes are $105 on the Lems website and weigh only 6.9 ounces!
Casual Shoes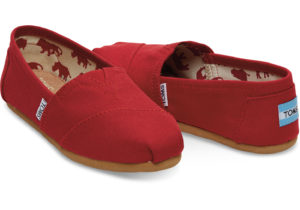 I love my Classic TOMS for a casual shoe that can be dressed up or down!  They come in a ton of fun colors and designs so there is something for pretty much everyone.  Classic TOMS are a take on an Alpargata style of shoe which can be traced back to Egypt, Rome and Spain.  They are really lightweight and with an easy slip on design.  These shoes cost around $60 but TOMS has this amazing program called "One for One" where they will give a new pair of shoes to a child in need when you purchase a pair.  A great company with an even better mission!
Adventure Sandals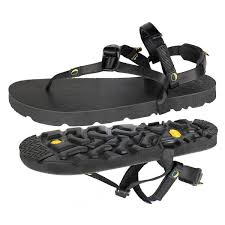 Sandals are a must for any tropical vacation or if you are staying in a hostel.  You don't want to walk around barefoot!  I love my Luna Mono 2.0 Sandals which are a lightweight but rugged barefoot sandal with a zero drop heel.  They also use Monkey Grip Technology which means you will never slip or fall on any of your adventures!  I have worn them hiking, to the beach and even around town and they are pretty much the perfect sandal ever.  I do not want to take them off!  Lunas are a huarache style sandal which originated in Mexico and traditionally made with leather and a rubber tire tread sole.  These sandals cost around $100 but are meant to be used on adventures and trails!  You wouldn't want to hike in a pair of flip flops, would you?