I started driving to Moetuka the day after I climbed Franz Josef Glacier. I found out from the Franz Josef DOC office, I should make a few stops on the way. The first stop I made was to Hokitika. Hokitika is a town on the South Island that is known for Pounamu or Greenstone Jade. I walked around for an hour trying to find something to remember my trip by but didn't end up finding anything I truly loved.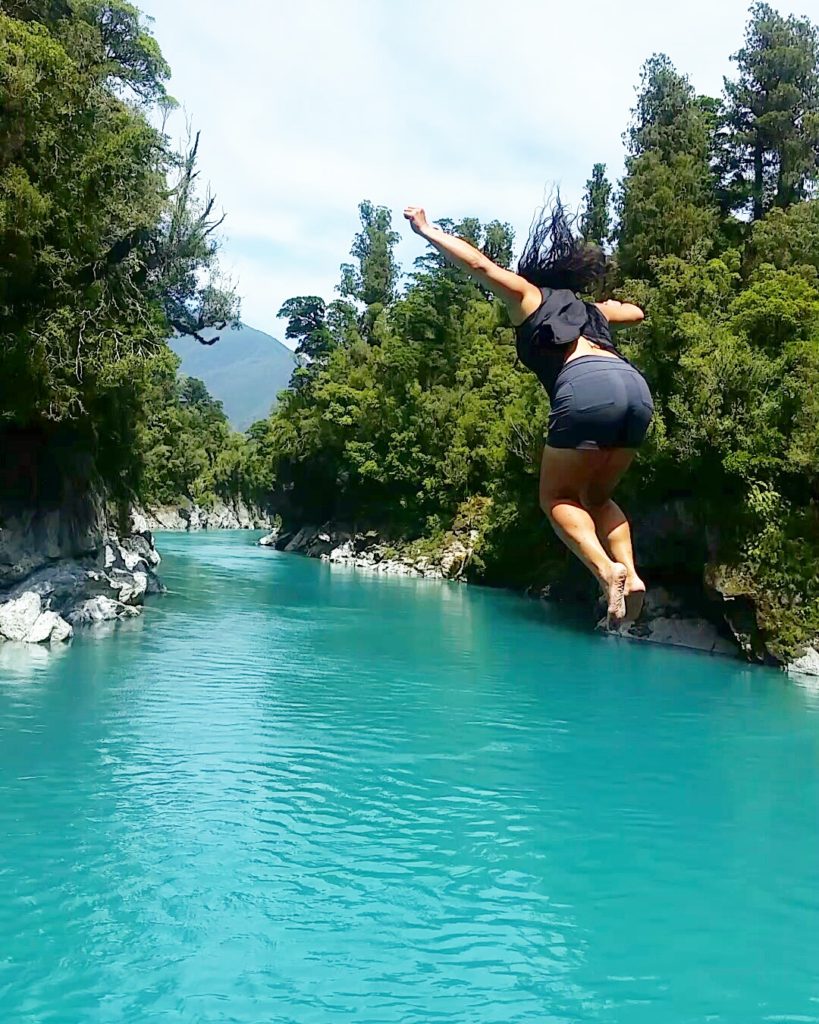 I headed to Hokitika Gorge after that because I heard the water was a beautiful bright blue and I had to see it. When I got there, I saw people cliff jumping and knew I had to jump even though I didn't have my swim suit on. The cliff was pretty high up but I had jumped from higher before so I knew I could do it. I knew the water would be freezing cold but what I wasn't expecting was the current to be pushing me away from shore! It was quite a feat to swim back to solid ground. After I jumped, I realized I should probably get back to driving as I had a good 4 more hours to go.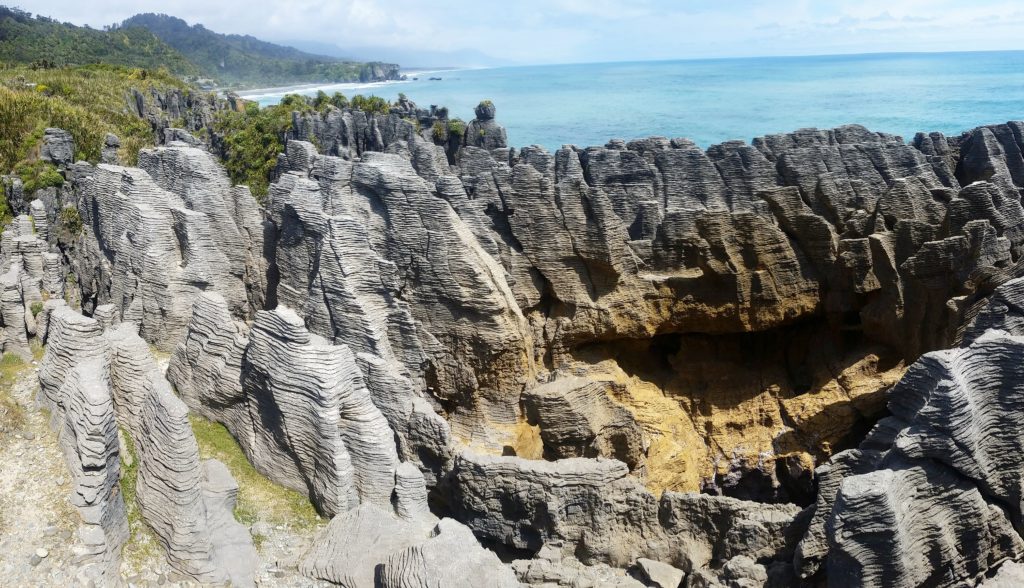 My next stop was to see the Pancake Rocks in Punakaiki. These rocks were formed 30 million years ago by dead sea creatures and plants. The weather and seawater created the interesting shape of these rocks. This stop took me about 20 minutes as you have to park your car and walk the loop to see them. There are also blow holes but I didn't see any during the time I was there.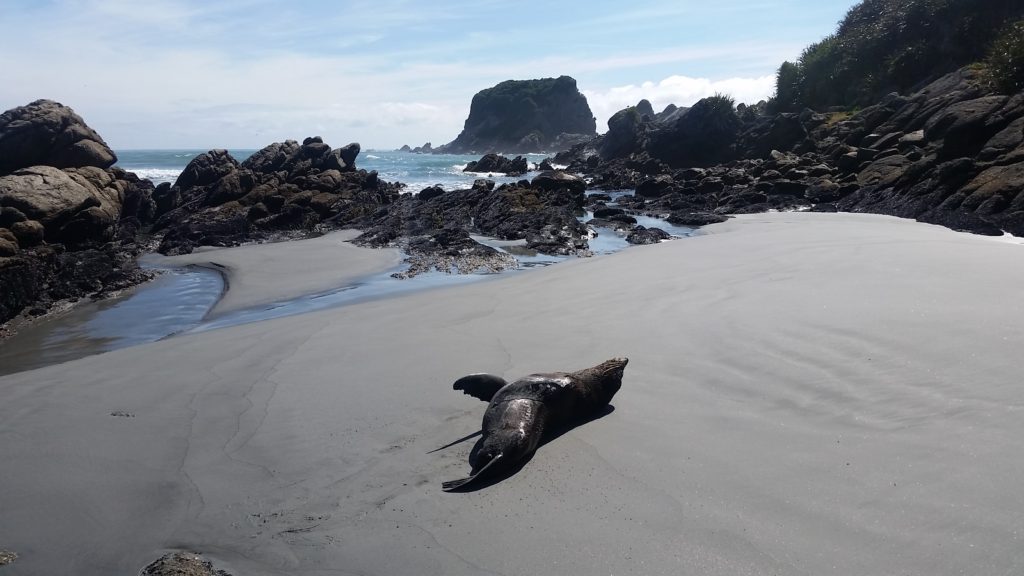 After the Pancake Rocks, I had one more stop before Moetuka. It was to Cape Foulwind Seal Colony. This was such a refreshing stop as it was located on a beach. I literally got out of my car and ran like a little kid down the sand and to the water. It was cold as all the water is in New Zealand but felt great as I had been driving all day long. I saw this huge seal on the beach which started to scratch his butt for what seemed like forever. It was hilarious!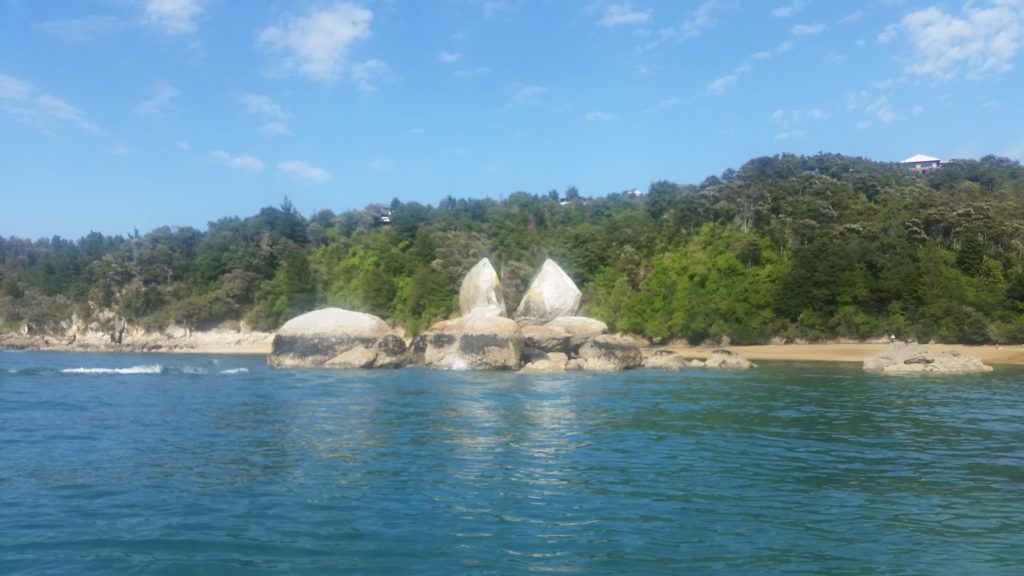 I finally made it to Moetuka where I would stay and visit Abel Tasman National Park the next day. Abel Tasman is another Great Walk in New Zealand but I only had time to hike part of it. I decided to take a water taxi to Torrent Bay and hike up to Bark Bay and then all the way back down to Marahau. I left at 9AM and got back to my hostel at almost 10PM that night so it was a day filled with a lot of walking and running!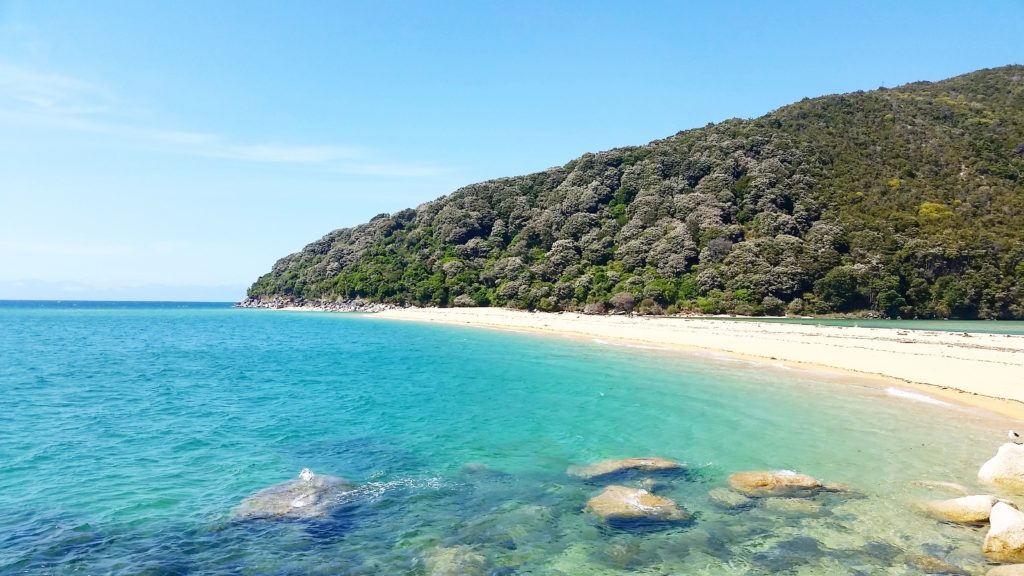 My favorite part of Abel Tasman was Sandfly Bay. It was a small beach with the Tasman Sea on one side and a bay on the other. People were literally kayaking around Sandfly Bay and into the cove. What I liked most about this beach is that I was the only one there. I later realized why.. The tide had come up in the 2 hours I was there and I literally had to swim back to the track! Also, despite the name of the bay, there were no sandflies!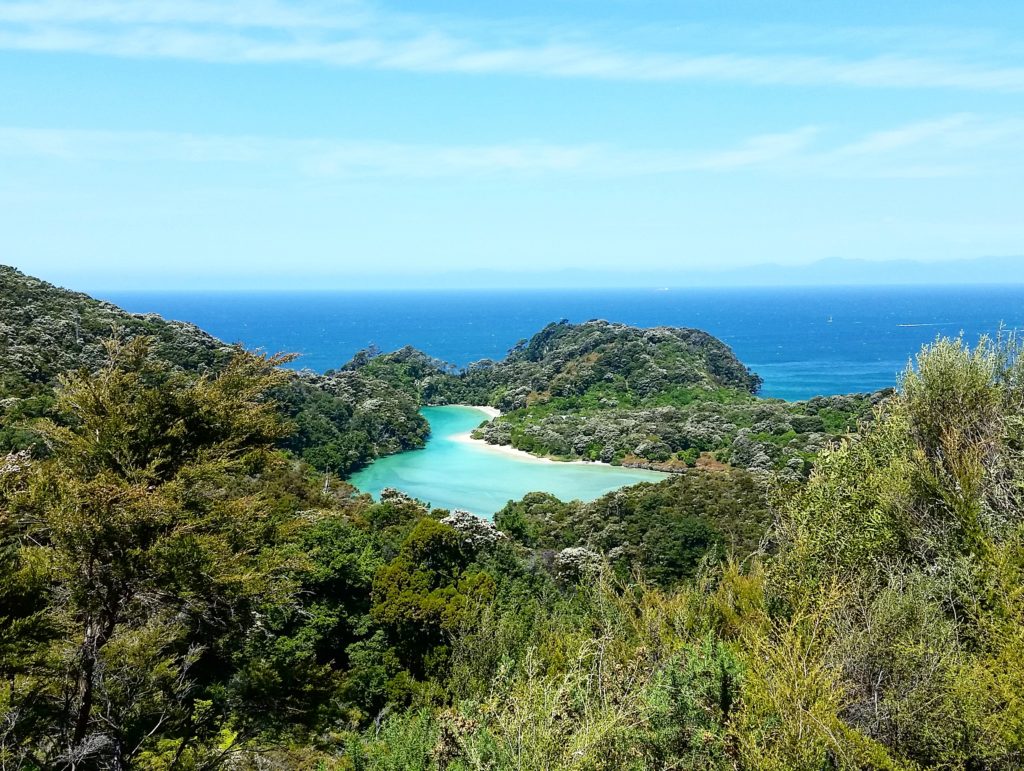 After Sandfly Bay, I hiked to Bark Bay where I stayed for 30 minutes to eat something and then headed back to my car. I didn't realize it at the time but my mileage for this day would be over 30 kilometers or 18 miles! I knew it would take a good chunk of time but I couldn't help but stop at Cleopatra's Pool which is close to Anchorage. Cleopatra's Pool is a rock pool in the middle of the forest with a natural rock water slide covered in moss. This was a great stop that really helped me recharge as I was feeling fatigued and dehydrated. I didn't bring enough water and was really feeling the effects of not hydrating throughout the day.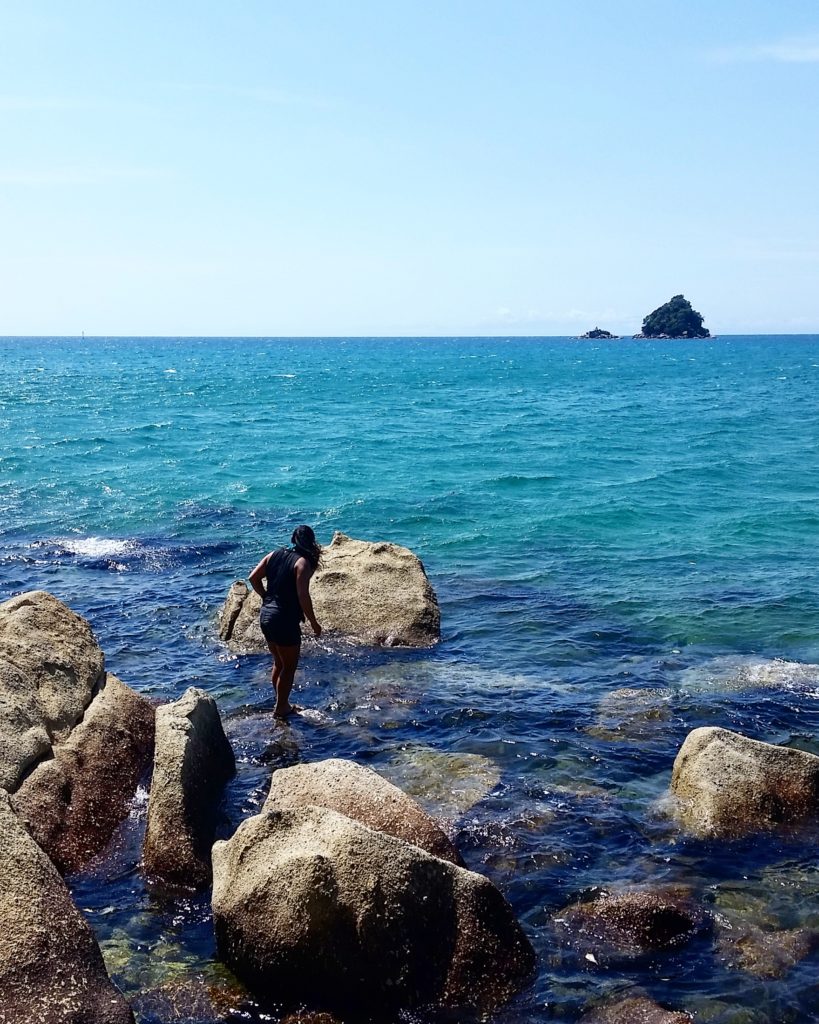 When I finally got to my car, I was tired, exhausted and thirsty. I had to drive about 30 minutes back to my hostel which was challenging as the sun was setting and the road was windy. Despite my almost 13 hour day, I absolutely loved Abel Tasman and would say this National Park and Fiordland National Park were my favorite stops on the South Island. I highly recommend checking out both of these places when you plan your trip to New Zealand! But maybe don't do the same mileage I ended up doing.