After finishing Routeburn Track, I knew I had to start making my way up the South Island.  Next up.. Franz Josef Glacier!  Franz Josef is the steepest guided glacier in the world and one of only three glaciers in the world that descend into a temperate rain forest.  All three glaciers coincidentally lie on the same latitude.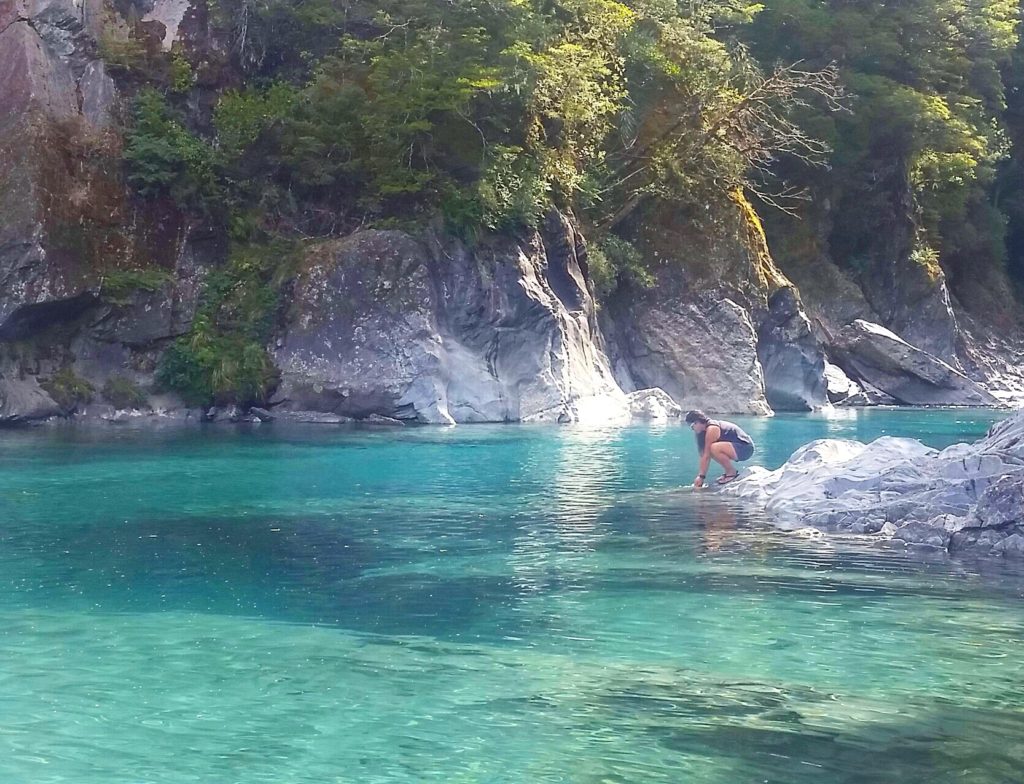 On my way to Franz Josef, I stopped at Makarora Blue Pools.  This short walk leads to the most incredible turquoise blue glacier water I have ever seen!  Unfortunately, there are sand flies everywhere so I didn't stay long.  The drive took about six hours coming from Te Anau and the road to Franz Josef was steep and windy.  I was also running low on gas but made it to my hostel without any problems.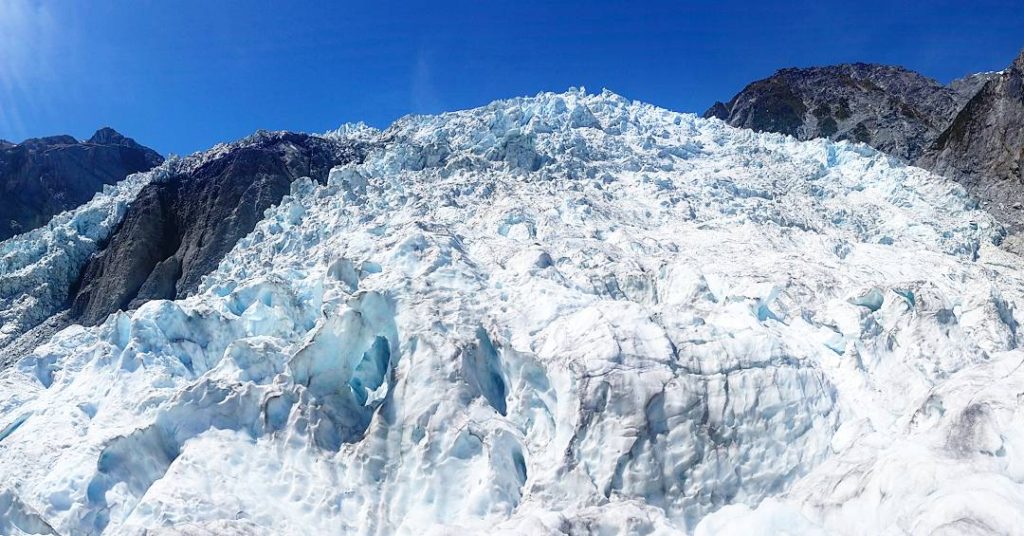 I was hesitant to do Franz Josef Glacier because it was so expensive.  It was and still is the most expensive thing I have done on my trip so far.  But I thought to myself, when will I be able to climb a glacier again in my life?  That being said, this was probably one of the coolest things I have done on my trip and I have no regrets about it!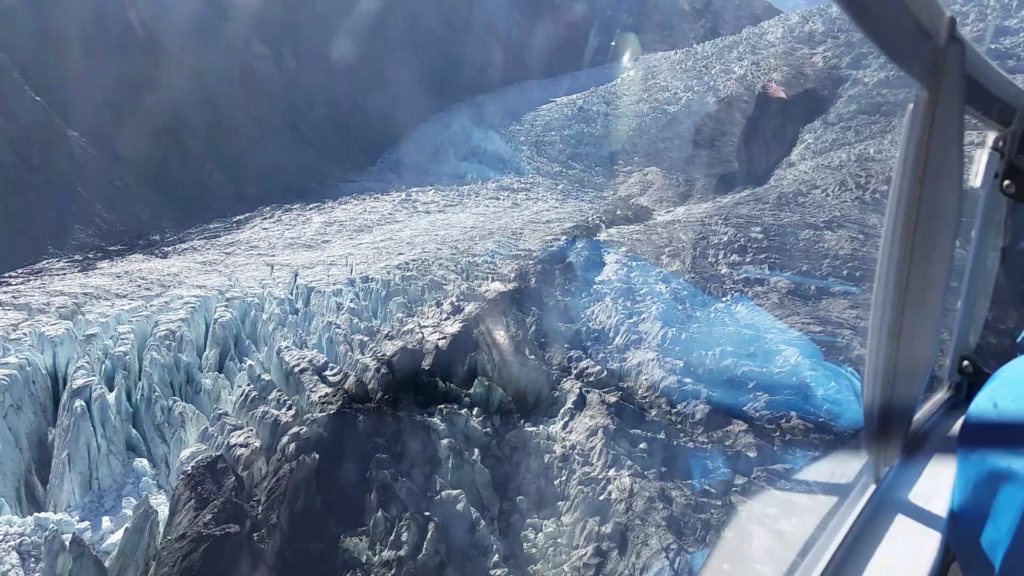 The glacier tour started with us getting outfitted with snow pants, a windbreaker, socks, boots and a pack with crampons in it.  We would also have to put all of our belongings into this bag.  Then, we started our hike through the rain forest which would lead us to our helicopter that would fly us to the glacier.  I had never been in a helicopter before so this was exciting for me!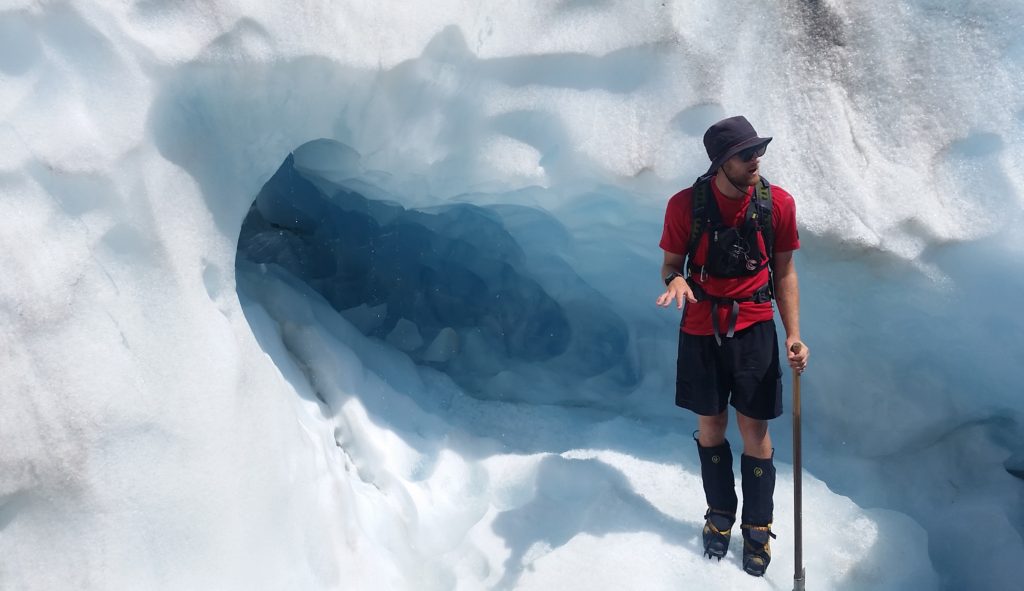 Our group was a couple from Holland, two German guys who just graduated from high school, Amandine from France and a family with a small child and grandparents from Singapore.  I was worried about the family because they seemed to be moving slowly and cautiously.  Luckily, our awesome Kiwi guide, Lawrence, called another guide to take the family so the rest of us could actually hike and see the glacier the right way.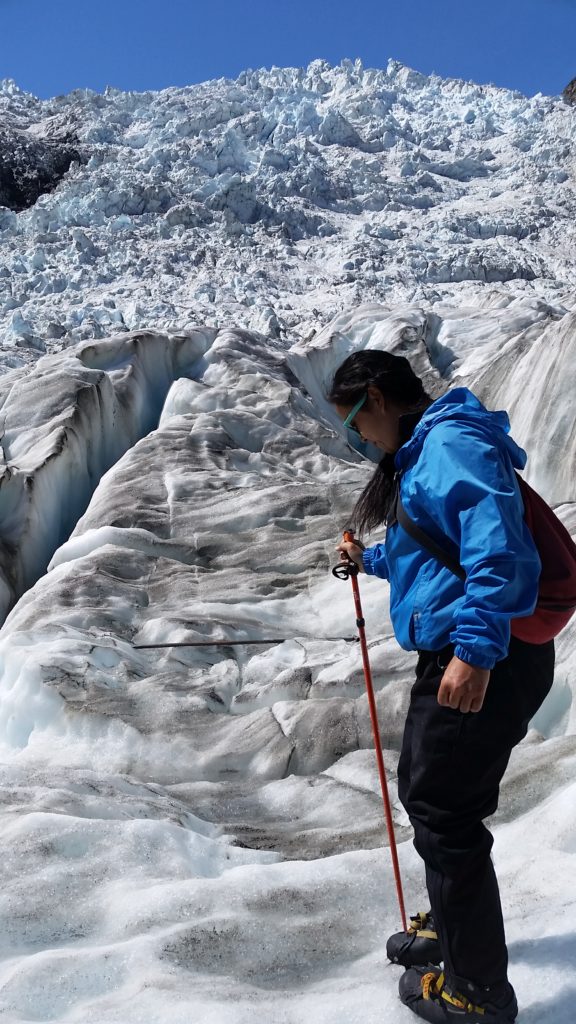 We started the glacier hike by putting on our crampons.  They took some getting used to but definitely made walking on ice feel easier and more secure having these grips on the bottom of our feet.  We also got a single orange stick to help us with the ice stairs and were given a few tips and tricks about how to get around the glacier safely.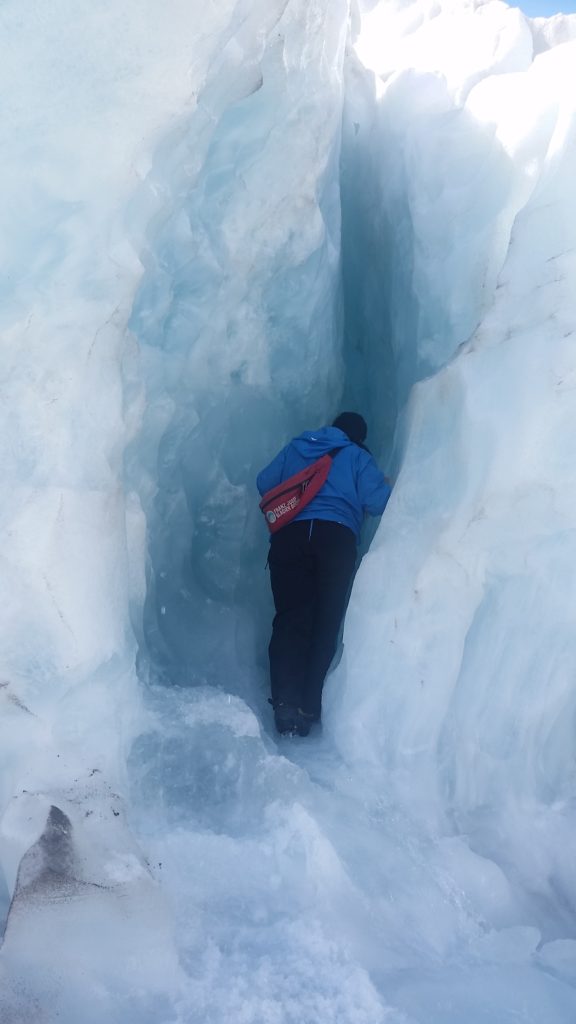 I was in awe of how large the glacier was!  It was huge!  It spans really high all the way up the mountain but isn't safe to climb all the way up as the ice can break.  We saw and heard ice tumbling down a few times during our tour.  There were amazing waterfalls and crevasses in the glacier.  We squeezed our way through them and it was a unique challenge having to maneuver through the ice like that.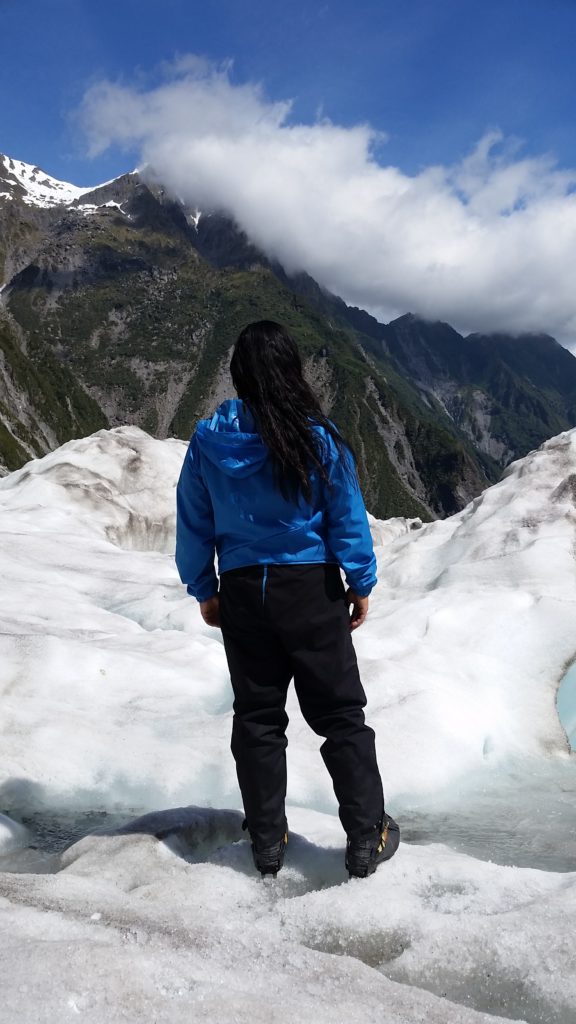 There was a spot on the glacier when we were told we could drink the water coming from a stream.  It was ice cold and some of the best water I have ever had in my entire life.  This was one of my favorite parts of the hike!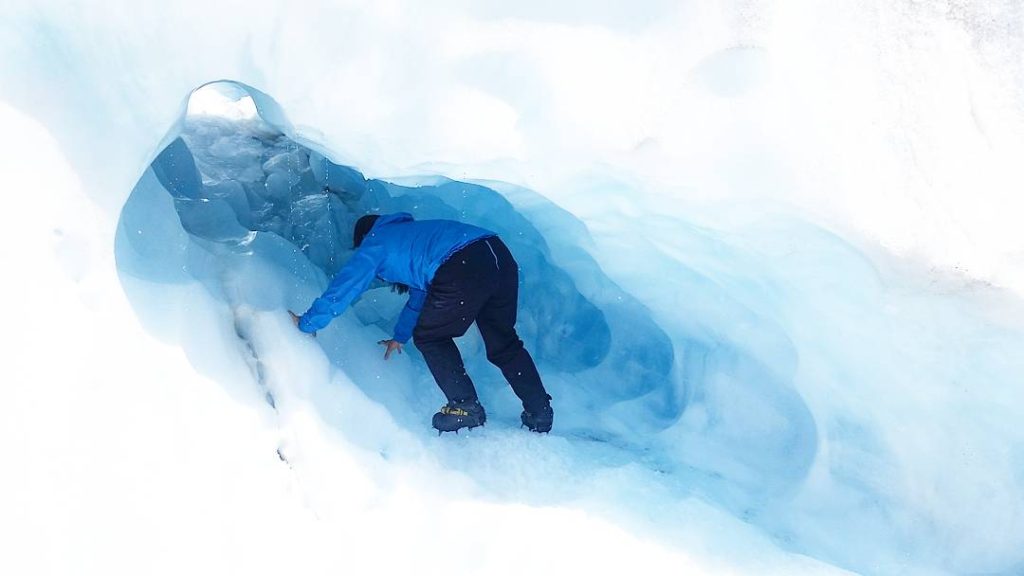 At the top of the glacier, we found an ice cave to crawl into!  It was amazing because the ice was literally melting and dripping from it.  The ice was also really cold crawling on your bare hands but surprisingly, it wasn't cold on the glacier at all.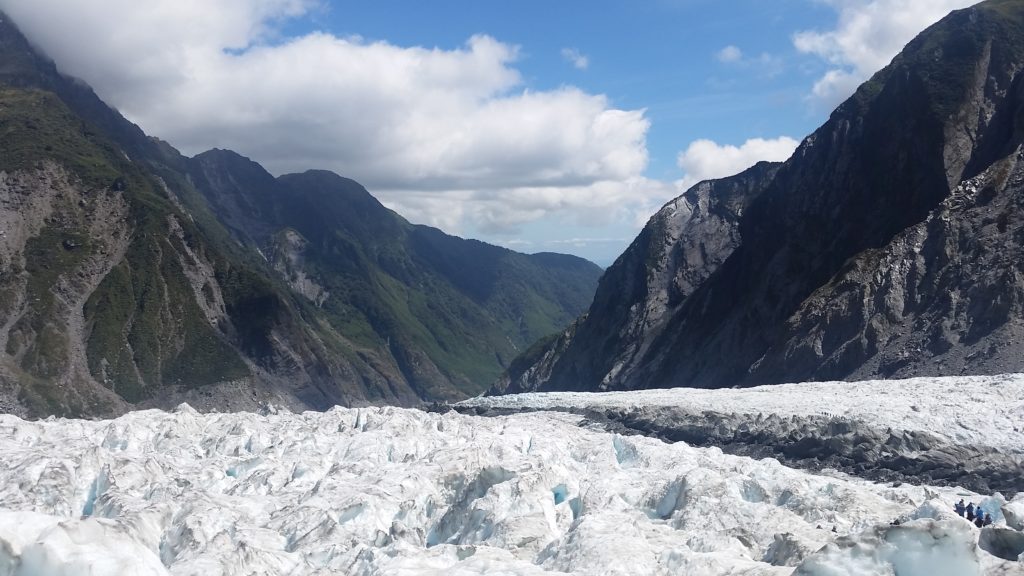 When we finished the glacier hike, we got helicoptered back to the forest where we would take off all our gear.  We also got a free ticket to the Glacier Hot Pools which I went to later that day with Amandine.  We also ate dinner together afterwards.  This is one of my favorite things about traveling.  You meet people from all around the world who you connect and become friends with.  And now, I have a place to stay whenever I go back to France!