I have officially been in New Zealand for 5 days.  To say I'm in love with the country would be an understatement.  I flew into Auckland and then directly to Queenstown, which is located on the South Island.  It is called "The Adventure Capital of the World" and with good reason.  Bungy jumping was invented here!  They also offer a plethora of extreme sports you can try.  All with a hefty fee, of course.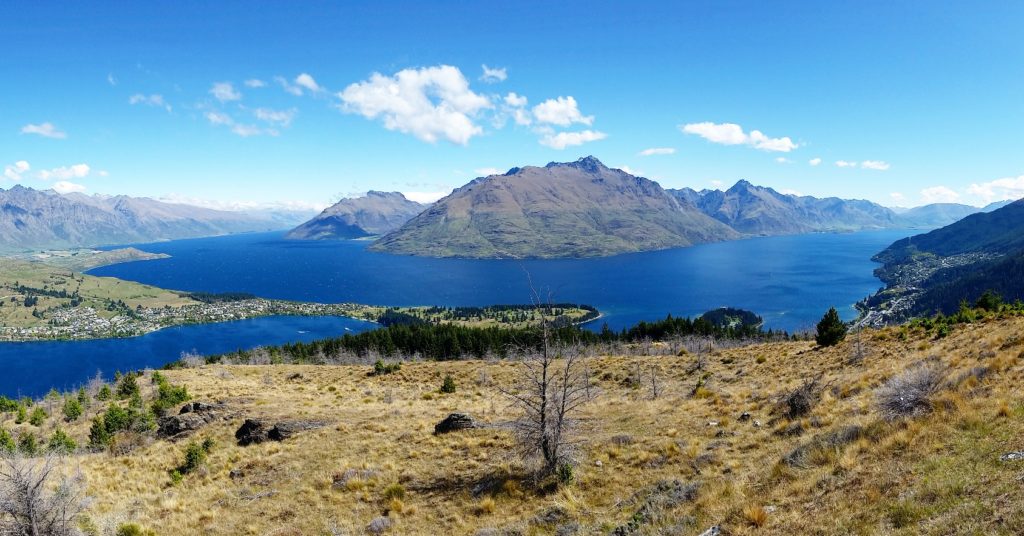 On my first day here, I hiked up Queenstown Hill.  This short but challenging hike was the perfect way to start my first day in New Zealand.  The view from the top was also breathtaking!  What do you think?  I met a few other people from the US on the way.  Two girls from Colorado and a girl from Kentucky.  They were all really friendly and I feel like when you are traveling and meet other people from your country, you kind of bond instantly.  They remind you of home and have a familiarity to them.  The most important thing about this hike is when you are almost at the top, there is a basket.  Don't stop there!  There is a much better view about 10-15 minutes up the next hill.  It's totally worth the climb.. Trust me.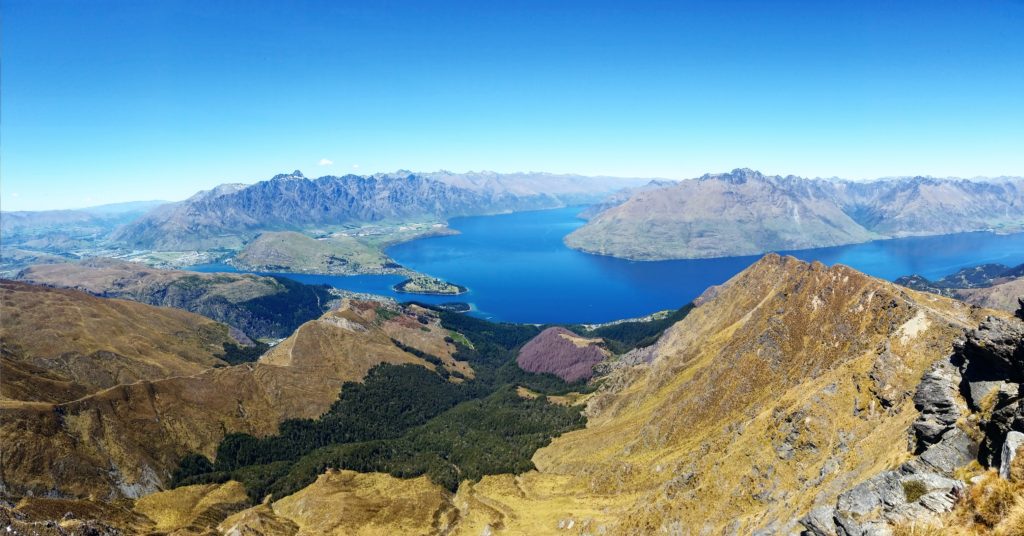 The Ben Lomond Summit was the hike I conquered the next day.  It starts at the base of the Skyline Gondola where you take the Tiki trail up the mountain.  You walk through an amazing magical forest and will pass by bunch of chairs carved out of tree trunks!  It is really something to see.  Once you get to the top of the gondolas, you keep going up, up and up some more.. This was a 12+ mile hike with a really challenging and steep grade but there are beautiful panoramic views from almost every part of the trail.  It was definitely not easy especially the last climb up the summit but the view?  An absolutely rewarding 360 degree view of Queenstown!  There was even a bit of snow still at the top of the mountain.  It was the best hike I did in Queenstown, hands down!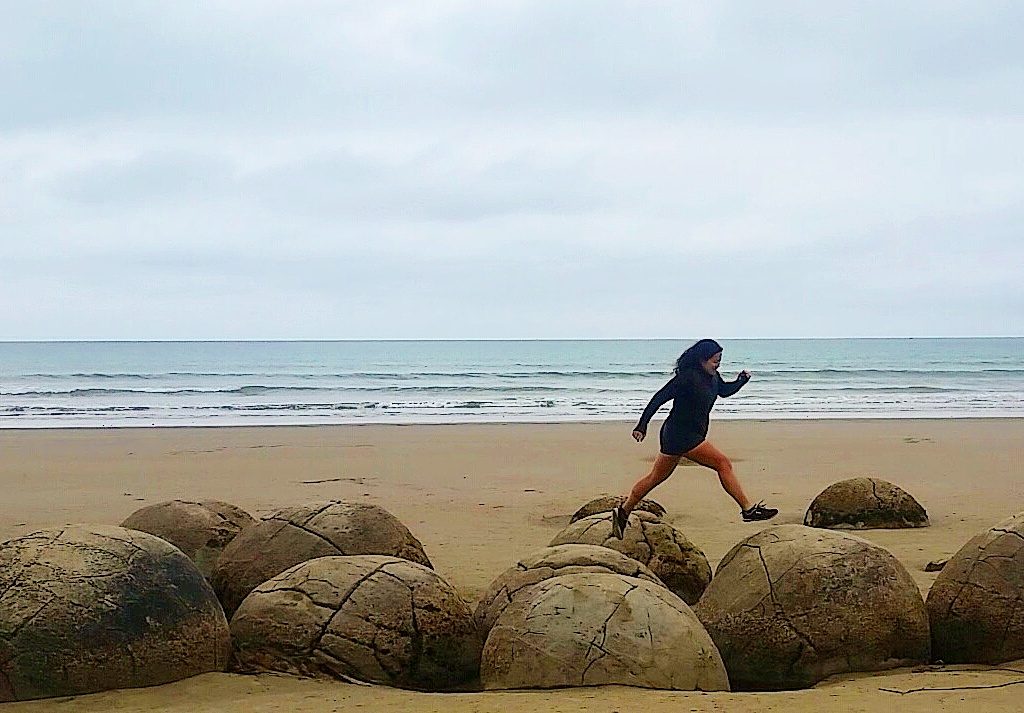 The next day, I drove to see the Moeraki Boulders.  These round and sphere-like boulders are considered to be the remains of eels, calabashes and kumara from a shipwrecked canoe according to Maori legend.  This was a 3 hour drive from Queenstown but was worth a look as they are super unique and I have never seen anything quite like it before.  I was having a really hard time driving on the other side of the road and car but this road trip made me feel a bit better and more comfortable on the road.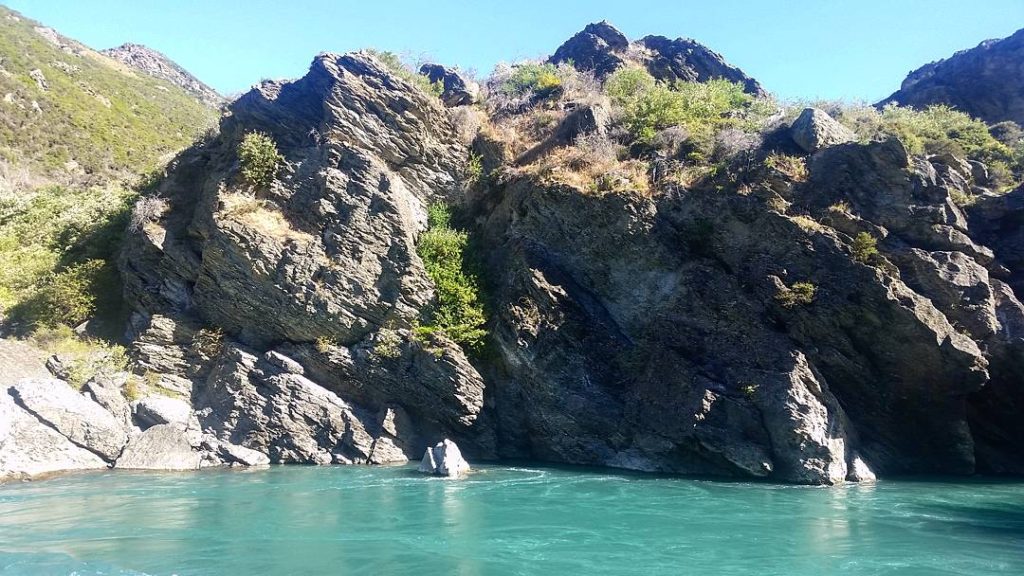 On my way back from the Moeraki Boulders, I found the perfect swimming hole!  The best part?  No one else was there.  I had to hike down a hill and do some bushwhacking to find this gem but it was such a great discovery!  Sometimes, the best things you find aren't planned.  They happen when you least expect it and that's what I am loving about New Zealand so far.  You can pull over on the side of the road and experience nothing and something all at the same time.  It's pretty incredible.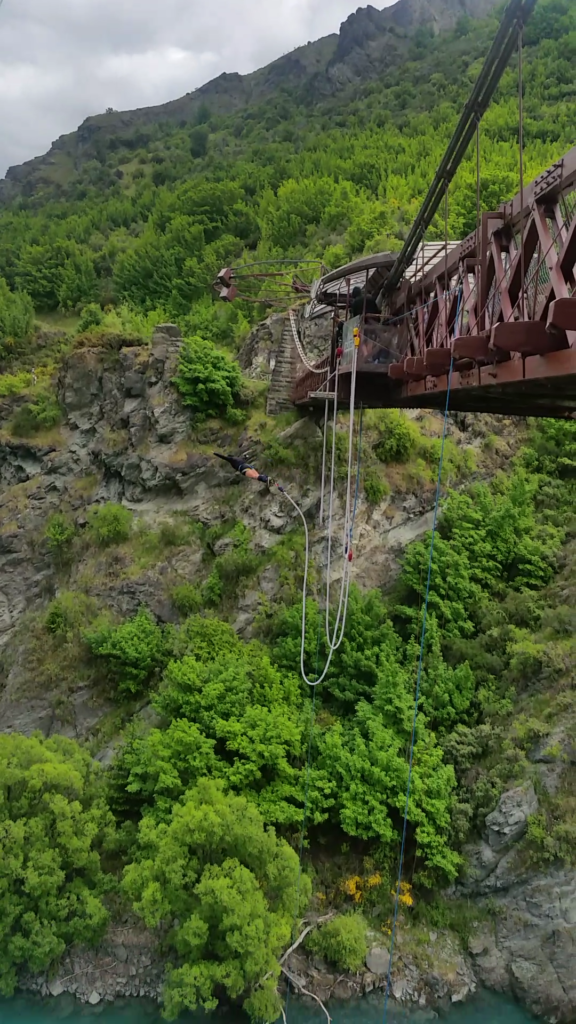 Yesterday, I went bungy jumping off Kawarau Bridge which is exactly the spot where bungy jumping originated!  Yes, that's me flying off the bridge like a crazy person.  This was an incredible but also terrifying experience.  I was scared to jump but knew it was something I had to try.  I am deathly afraid of heights but try to do things to conquer that fear like skydiving and bungy jumping.  I'm still scared but know I can face my fears head on.  After I jumped, I met another girl from California who actually lives in the same area as me!  We both exchanged information and chatted about the jump.  I also met a gym owner from Wellington which is where I'll be heading in December.  I am going to train at his gym when I'm out there.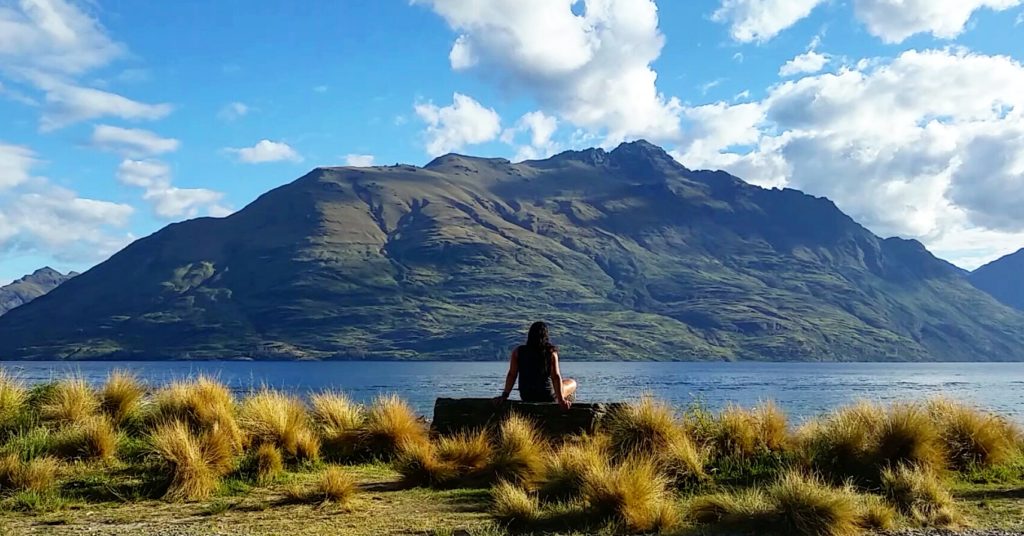 I went to get a 2 hour massage after I jumped as my calves were really sore from the Ben Lomond Summit.  It was just what I needed.  I also walked around the Queenstown Gardens and Lake Wakatipu, which is the longest lake in New Zealand.  I have a feeling Queenstown will be one of my favorite stops on this island.  It was filled with amazing views, hikes, delicious food, extreme sports and great people.
I'm heading to Lake Wanaka today and I can't wait to kayak and see The Wanaka Tree!