After my adventure at the Grand Canyon, I headed to Page, Arizona to see Horseshoe Bend, a horseshoe-shaped meander of the Colorado River.  It is only a short 1.5 mile roundtrip hike from the highway so it is definitely worth checking out.  Horseshoe Bend was beautiful and I met an older retired couple from Redding, California who were driving cross country in their RV.  We chatted for a bit and then I headed to Antelope Canyon.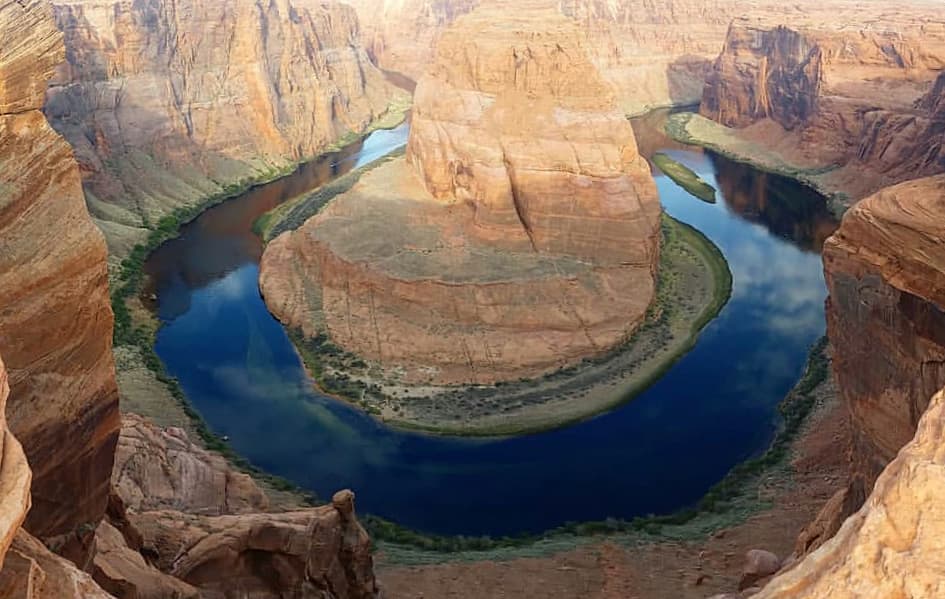 Antelope Canyon was unreal!  It is a slot canyon of Navajo Sandstone created by flash flooding.  This water created "flowing" shapes in the rocks which make it a photographer's dream come true.  You can only see Antelope Canyon on a tour which costs $40.  I am not a big fan of tours but was told I had to check it out.  It was worth the money just to see this unique underground canyon filled with endless rock formations and all of it's twists and turns.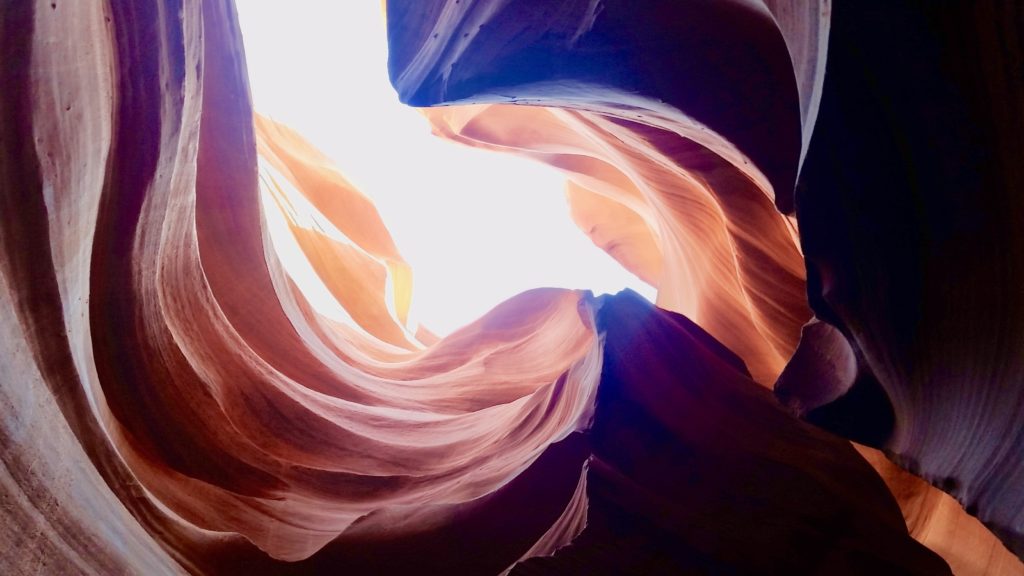 After Horseshoe Bend and Antelope Canyon, I was feeling really excited about my next adventure at Canyonlands National Park.  This National Park in Moab, Utah would be the first of The Mighty 5 I would visit on my road trip.  Canyonlands is a small National Park but there is so much to do!  I enjoyed this underrated park immensely and was surprised there were hardly any visitors.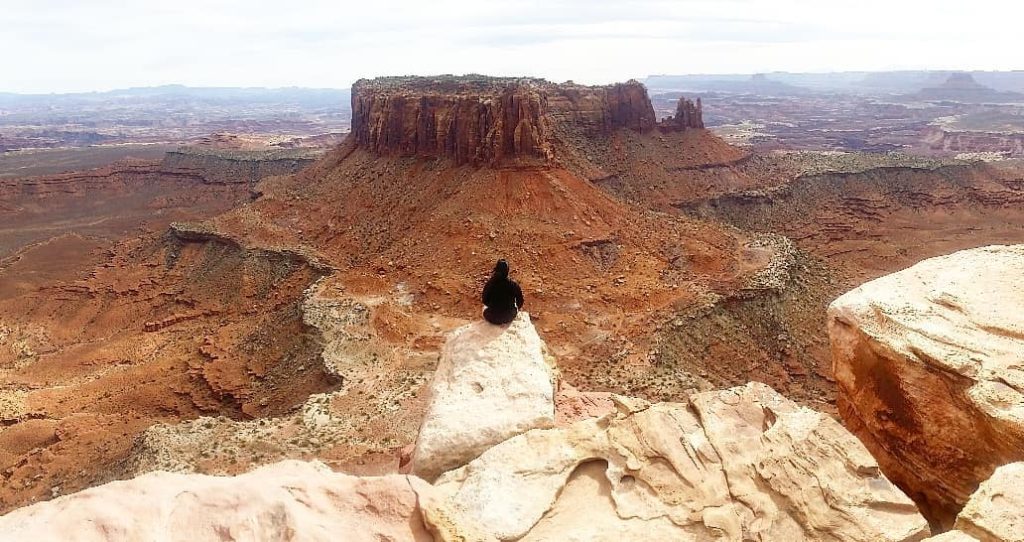 I decided to check out Grandview Point and Mesa Arch.  Grandview Point was a relatively flat trail with views of the canyon for days.  Coming from the Grand Canyon, I really enjoyed how much smaller this canyon was.  It was incredible to see the entire canyon and 360 degree panoramic views!  I loved this short and easy hike.  Grandview Point was a lot of bang for your buck if you want to see the canyon without spending hours on a trail.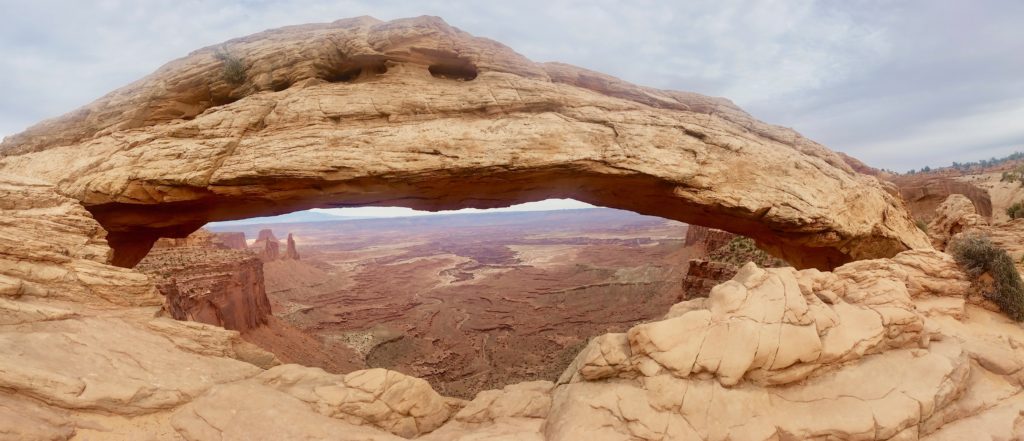 My next hike would be to Mesa Arch, a popular rock arch which Canyonlands is known for.  It was another small hike to get to this iconic spot.  I loved how the arch looked like a picture frame of the canyon with spires in the background creating an epic castle-like appearance.  I decided to only do these two hikes because the next day I would be hitting up Arches and wanted to save my energy for that park.  I was pleasantly surprised with how much I liked Canyonlands and I highly recommend it if you are looking for spectacular canyon views with little to no crowds.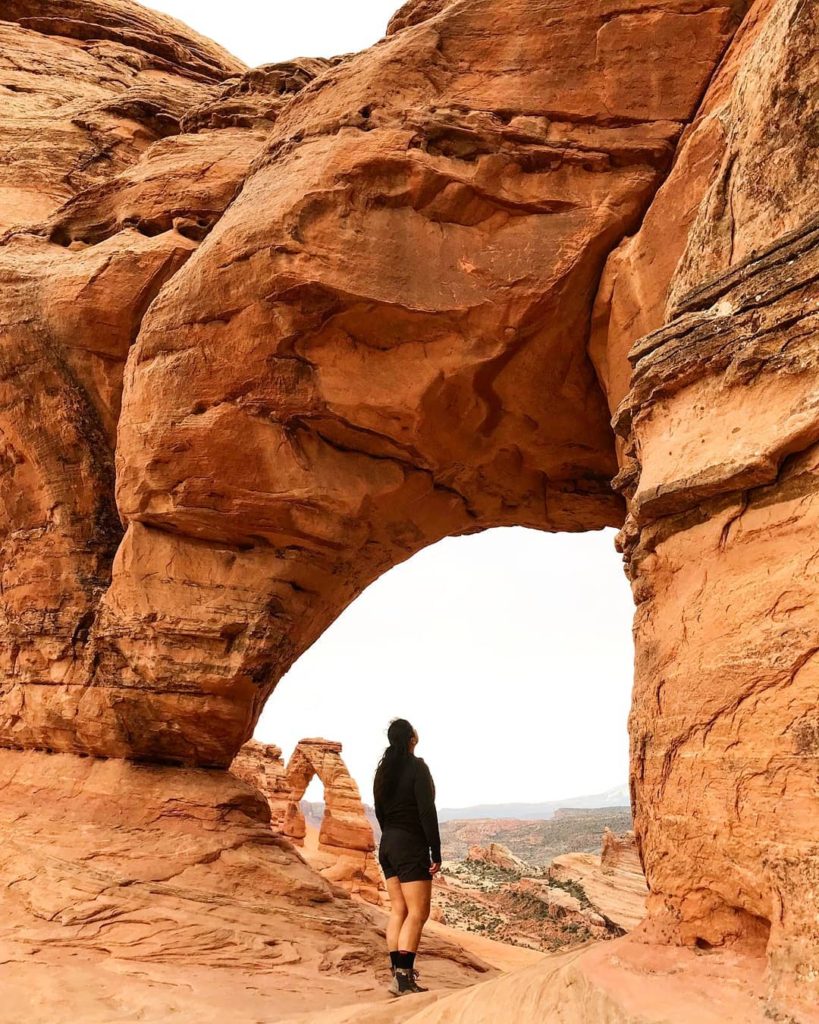 I was told not to go to Arches on a weekend so that is why I went to Canyonlands first.  Most people go to Arches because you can get out of the car, walk less than a mile and see something cool.  At least, this is what I discovered.  I woke up super early to get to Delicate Arch as soon as possible to avoid a crowd and other people in my pictures.  The hike to Delicate Arch is only 3 miles roundtrip but there is a quite a steep grade on the way up.  I saw some really beautiful rock formations and thought this arch was, in fact, Delicate Arch.  However, while Delicate Arch is actually in the picture, I still had a few more steps to go.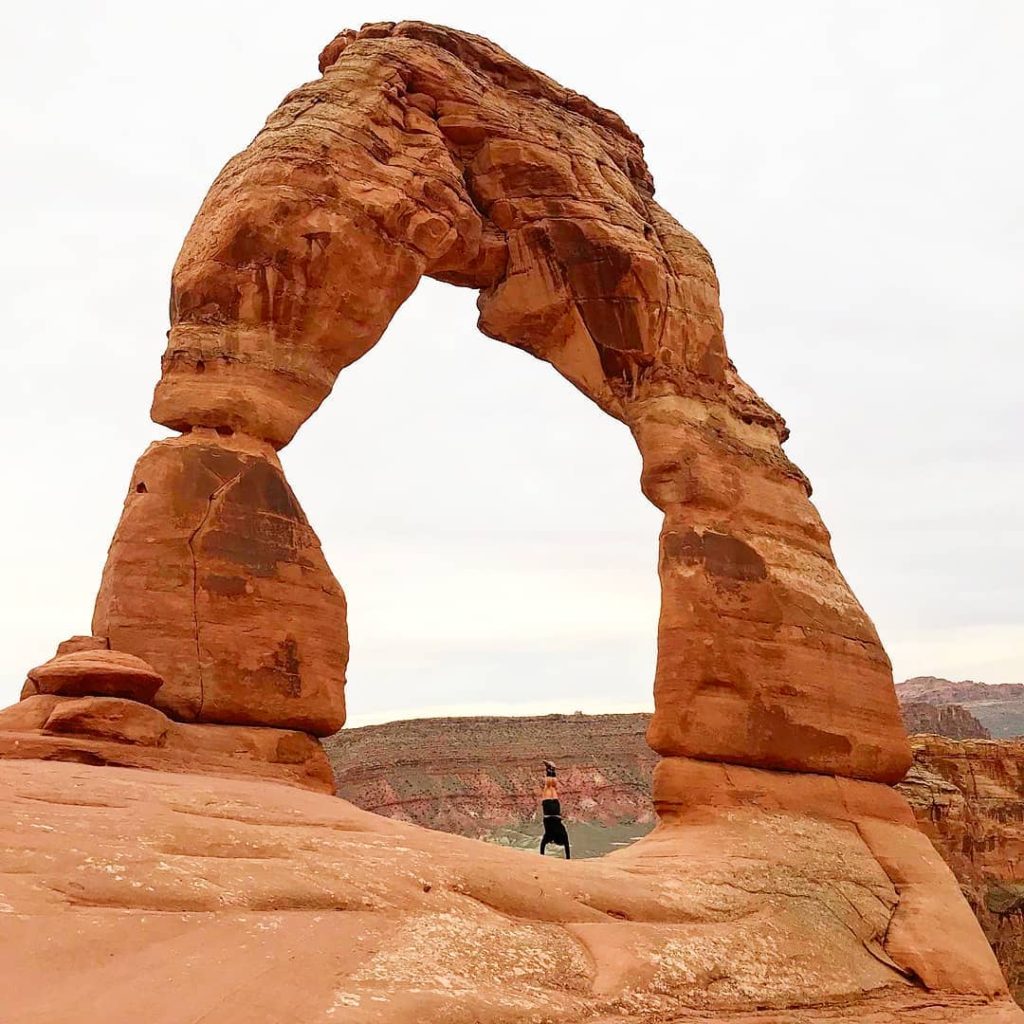 When I got to the real Delicate Arch, I met a girl from Denver who I ended up hanging out and hiking with the rest of my time at Arches.  On the hike up, I passed by an older man hiking to Delicate Arch with a cane and felt completely inspired!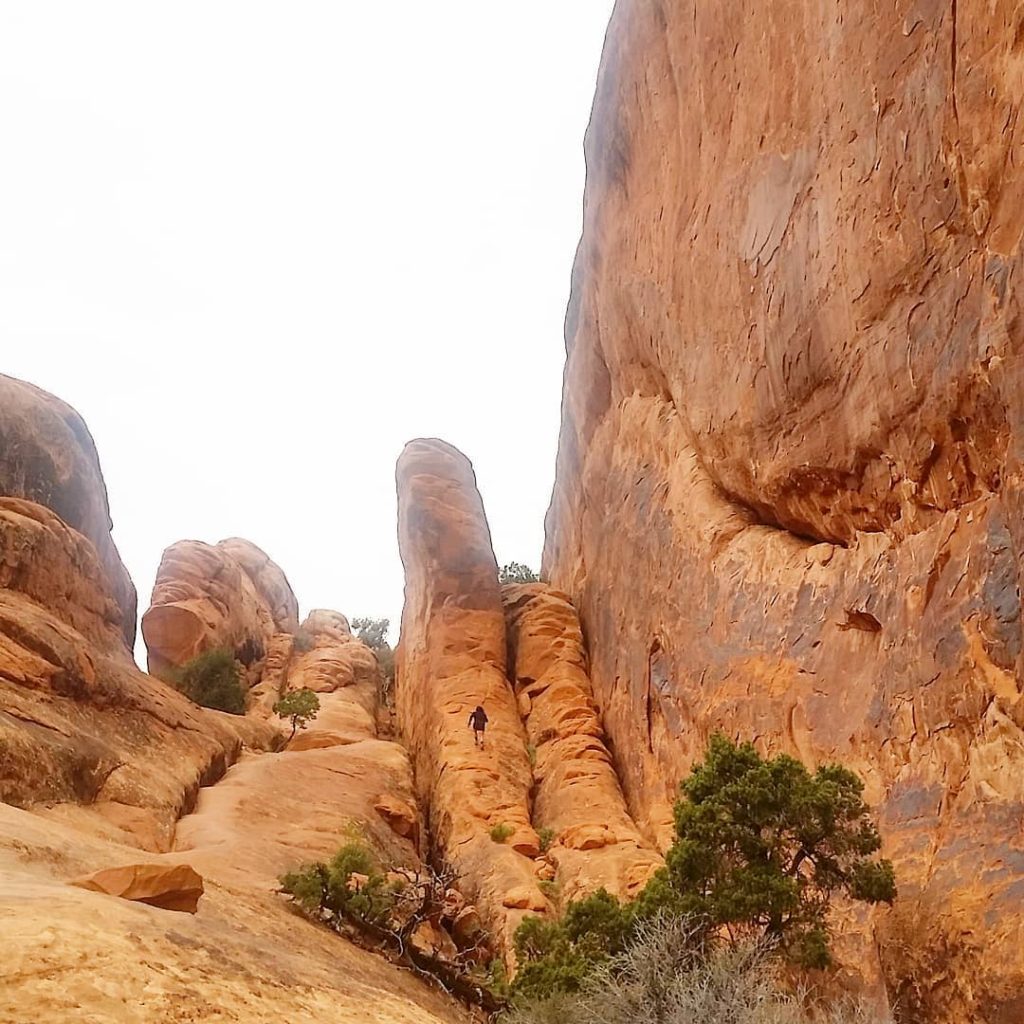 The next stop was to Devils Garden.  You can make this into a 8 mile loop or just turn back when you have seen enough.  I didn't have enough time to do the entire loop and ended up doing about 5 miles roundtrip.  Devils Garden completely lives up to it's name with larger than life rock formations and extraordinary arches you never even knew existed.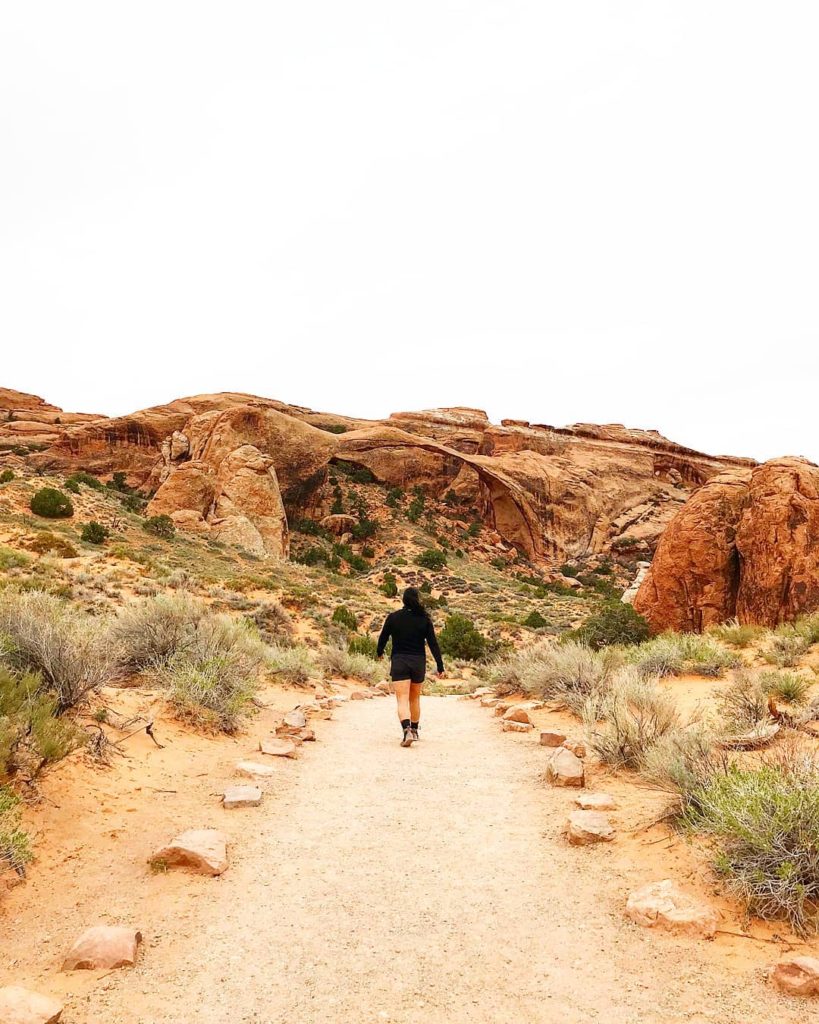 My favorite arch on this trail was Landscape Arch which is 290 feet long.  This huge sweeping arch is actually the longest natural stone arch in the world!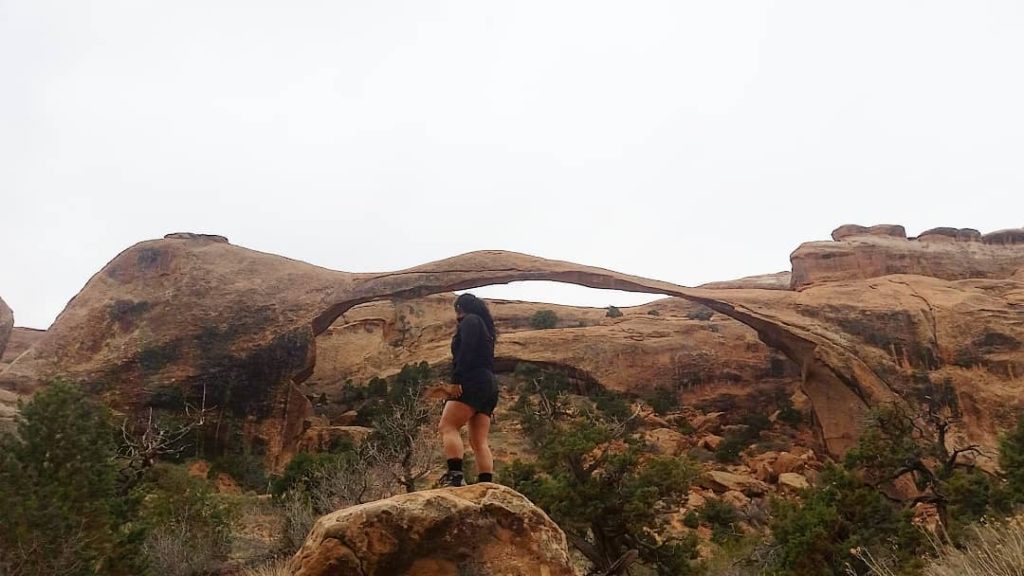 In addition to Landscape Arch, there is also Tunnel Arch, Partition Arch, Navajo Arch, Double O Arch and Private Arch on this trail.  Devils Garden is a terrific way to see a lot of arches on just one hike.  You can also make it as long or as short as you want.  There is a decent grade on this hike but nothing too crazy.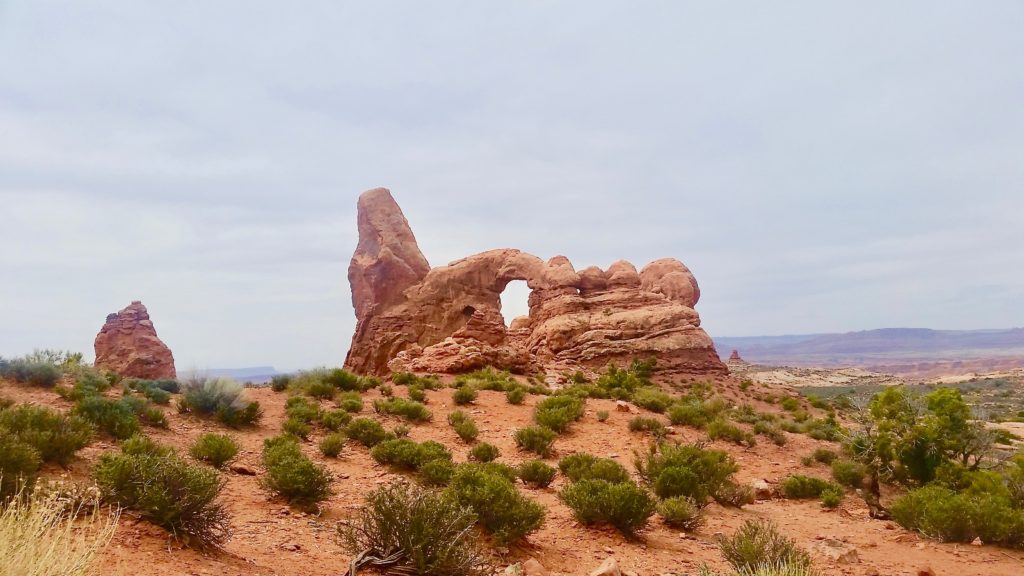 After Devils Garden, I headed to the Windows Section where you literally just park and walk less than half a mile to see North Window Arch, Turret Arch and Double Arch.  It is a very scenic drive to this part of the park, however, this was the spot I noticed the most people around.  The hike to see these arches is really easy, flat and short.  It's more like a walk than a hike.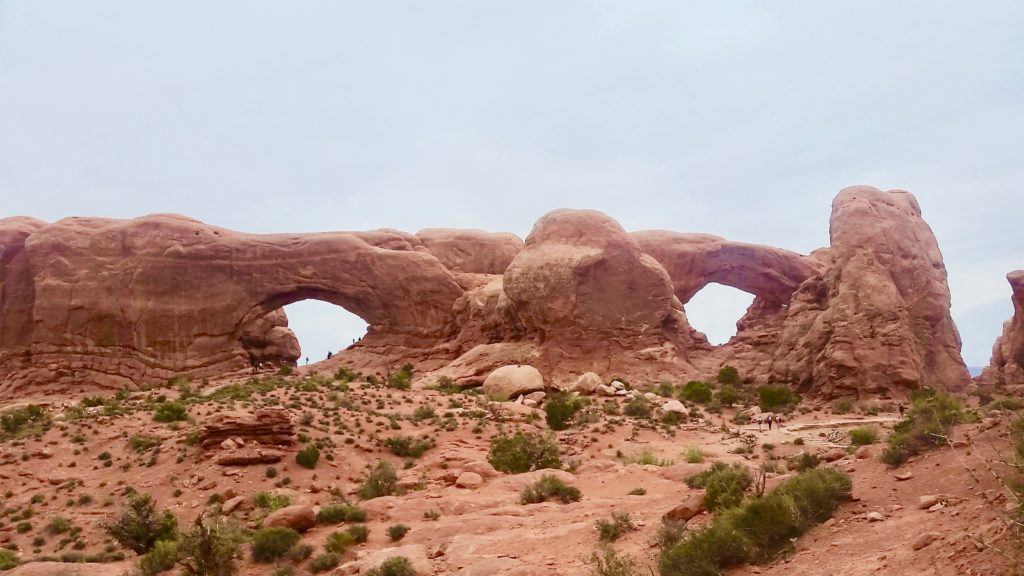 I loved both Canyonlands and Arches but if you are looking for a more peaceful setting, I would recommend Canyonlands or just start your adventure through Arches as early as possible.  Arches was especially crowded by the time I left which was around noon.  Despite the crowds, the arches at Arches are incredible with massive rock formations everywhere you look and the colors of the red rocks are just amazing.