I have traveled abroad quite a bit and if I could only go back in time to tell the old me how to pack, I would have been a much happier camper. I can't believe some of the stuff I thought I needed! After spending eight months abroad, I definitely have some favorite essential travel items and want to share them to help prevent you from making the same mistakes.
A packable towel, like Packtowl, has come in handy so many times. I use it after showering in a hostel, taking a dip in the ocean and soaking in hot springs. The best part about Packtowl is how fast it dries! It is ready to be stuffed into your backpack or hung from it while you head to your next destination. It has been a huge life saver and I will never travel without one.
There is nothing worse than running out of battery on your cell phone when you need it to capture the most insane sunset ever! I love my Anker battery pack which can last for a week with nightly phone charges. I even brought it on the John Muir Trail and even though it was heavy, I never regretted my decision to bring it.
When you are living out of a backpack, organization is key. Packing cubes are so important to separate my clothes, socks, underwear, toiletries, etc. I love them because they are so simple but keep your backpack free from clutter. Is that even possible? It is with packing cubes!
4. Sandals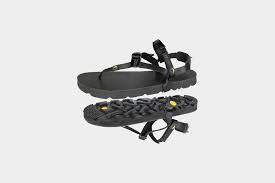 I will never travel without a pair of sandals! I use them for showering in public places, the beach and even on short hikes. It's key to not bring heavy and bulky sandals which is why I am obsessed with my Earthrunner sandals. They are barefoot huarache sandals that weigh less than a pound and pack up super small making them perfect for travel.
5. Puffy jacket
Even if you are planning a tropical vacation, it can get cold at night and in the early morning. I love my Patagonia Down Sweater because it packs up small, is really warm and doesn't add a lot of weight to my pack. Also, since down is more compressible than synthetic materials, it is ideal to carry on long trips. Bonus hack: it's also a pillow!
6. Rain jacket
Have you ever gotten caught in a rainstorm when you least expected it? Let me be the first to tell you.. It sucks! Bringing a rain jacket on any trip is crucial to staying dry (and happy) during your trip. I have the Marmot Precip which is a great emergency shell but my Arctery'x Beta AR is better suited for longer bouts of rain.
7. Dry bag
I always bring a dry bag with me because they can fold up small but can also be used for so many things. You can take it to the beach to prevent sand from getting all over your stuff, throw it into a kayak to protect your phone and camera, stuff it with clothes and use it as a pillow, day pack with it around town, wash your clothes in it or use it to hold your dirty clothes. It's such a versatile and easy item to bring!

Do you hate paying $5 for a small bottle of water at the airport? Me too. I started bringing a Swell water bottle on my first trip abroad and it ended up being something I used every single day. If you are traveling to a third world country, you can also use a Steripen to make the water safe for drinking or just buy bottled water to fill it with. A double wall water bottle will also help keep your water cold!
9. Ear plugs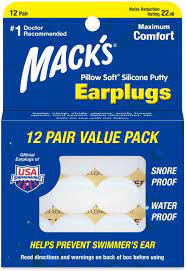 Trust me, you want these. I use wax ear plugs when I am flying on a plane and staying in hostels. They are better than the foam ones and help to block out snoring and crying babies. I have also brought them backpacking and they worked so well I slept like a baby when the wind was howling outside my tent!
10. Travel insurance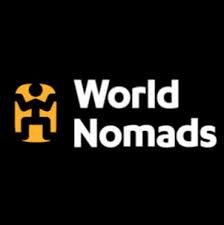 I know this seems like a weird travel essential but I will never travel abroad without travel insurance ever again! When I was in Thailand, someone stole my daypack with $300 worth of Baht, my brand new GoPro and a few other things. Good thing I bought travel insurance from World Nomads which pretty much reimbursed me for everything I lost when I got back. It also covers medical, dental, trip delays and trip cancellations. Plus, it's not crazy expensive and worth the peace of mind!
Do you bring any of these travel essentials when you travel abroad?